Tarsier Studios is known for its role in the development of cutesy Media Molecule games Little Big Planet and Tearaway Unfolded, but with indie horror Little Nightmares the team is striking out with something altogether more terrifying.
In the new game out on Friday (28 April), a young girl called Six must try to escape a huge underwater installation called The Maw: a nightmarish slaughterhouse of meat, grime and gluttonous fiends.
Ahead of the game's release, IBTimes UK sat down with senior narrative designer David Mervik to discuss the game, what inspired it, comparisons to Playdead's classics and whether the game will be ported to Nintendo Switch.
IBTimes UK: How did Little Nightmares come about?
Mervik: Little Nightmares is the culmination of almost 13 years of dreaming about the kind of game we would make if we got the chance. Back when the company was first formed, that dream took the form of The City of Metronome – a prototype the team took to E3 that garnered a great deal of praise. Alas, for one reason and another, the timing just wasn't right, and The City of Metronome didn't happen. But it became the calling card for all of us who joined the company since.
We all wanted to make those kinds of games, and when the ideas started forming three years ago, it all felt so organic and natural. We knew the time was right to try again. Thanks to the initial support we received from Creative Europe and Nordic Game, we were able to make the Hunger prototype, which gave us the chance to talk to publishers like Bandai Namco, and to show them what we could do with a full game. Luckily for us, they liked what they saw!
What themes did you want to address in the game?
Initially, the core themes revolved around food, greed, and consumption, hence the working title of Hunger. As the game evolved, however, we started to explore additional themes, such as childhood and the primal fears that are born there. This is when we realised that we needed to come up with a name that encompassed all of that, and Little Nightmares fit like an unpleasant glove.
This is a clear departure from the games Tarsier has worked on before, was there a conscious decision to move away from the tone of LittleBigPlanet and Tearaway?
Well, those games, and their tone, were the product of the wonderful minds at Media Molecule, and we would never have dreamt of interfering with that magic! Of course, for our own instalment of LittleBigPlanet on the PS Vita, we couldn't help but bring a little of our dark proclivities to that world – but the rest we kept locked away until Little Nightmares came along.
Can you discuss the influence of Playdead's Limbo and Inside on the game, and also what sets your game apart from those?
We've not really set out to mimic anything Playdead have done. They're far better at being Playdead than we are! I guess you could say we share similar interests - perhaps it's a Nordic thing - but how we choose to realise them is very different, and it's all about the people at the studio, their skills and passions, and how that manifests onscreen. Personally, the thing I've found most inspiring is that they have trusted their instincts and made the games they want to make. If that gives other studios the confidence to do the same, games will continue evolving and including new audiences.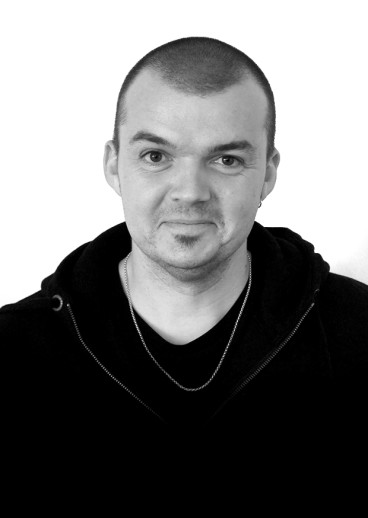 Why did you decide to use a child protagonist?
I think it's just something that we find interesting as a studio. Yes there is a tendency towards dark, unnerving imagery at times, but we've never wanted that side to feel overwhelming. What we've found is that by dropping a child into this world, you tip the scales again. With the natural charm and playfulness that a child brings, you have a tiny glimmer of light in the darkness. That's very important to us. Fear is nothing without a beating heart.
Were there ever times where you had to hold back on certain scenes or death animations because Six is a child?
No, we knew from the very beginning that we didn't want to be so explicit with things like death animations. Whether you're dealing with an adult or a child, there's nothing to be gained from showing that stuff. Showing and saying too much is not really something we're interested in. Your imagination is way better at filling in those dark places, so we've tried to leave room for it to work its magic!
Is there a chance that the game may one day head to Nintendo Switch?
Right now our focus is on releasing the game on the announced platforms. In the future, who knows...
For all the latest video game news follow us on Twitter @IBTGamesUK.