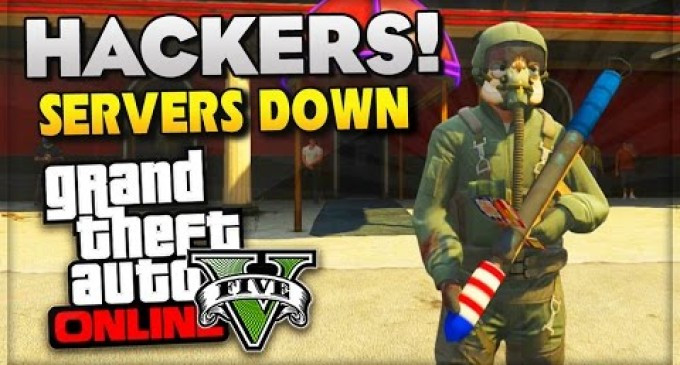 Avid GTA 5 gamers are in for some great news as Rockstar Games has officially confirmed the extension of Festive Surprise DLC for the game, following the rampant Lizard Squad (an online hacker group) attacks and server downtime issues for PlayStation Network (PSN) and Xbox Live (XBL).
Here is what Rockstar tweeted in the aftermath of Lizard Squad withdrawing its attacks on popular gaming social networks, PSN and XBL:
Due to issues with PSN & XBL connectivity, we're extending the GTA Online Festive Surprise Christmas Day inventory gifts for the time being.

— Rockstar Support (@RockstarSupport) December 26, 2014
Meanwhile, some PSN users are still complaining about connectivity issues on Sony's game servers. Those facing issues with connecting to Rockstar servers may follow the troubleshooting guide posted by the game maker here and also check their server status page here.
Those who wish to grab the Red stocking masks for GTA 5 Festive DLC can do so by logging into Rockstar's online server and signing into the Social Club.
Rockstar Games has been generous in offering the extended period of Holiday DLC content including bonus items and special clothing as compensation to gamers against the non-availability of its service, following Lizard Squad's uninhibited attacks on its game servers in the last couple of days.
However, it must be noted that there is no word on the return of Snowfall DLC in GTA 5 as Christmas celebrations are gradually coming to close.
In related news, Sony had this to tweet in response to several user complaints about the connectivity issues with PSN networks as well as log-in problems:
We're aware that some users are having issues logging into PSN - engineers are investigating — PlayStation (@PlayStation) December 25, 2014
Our engineers are continuing to work hard to resolve the network issues users have experienced today. Thanks for your continued patience!

— Ask PlayStation (@AskPlayStation) December 26, 2014
Please follow @AskPlayStation to get the latest updates as we work to restore full network functionality. — Ask PlayStation (@AskPlayStation) December 26, 2014
Update: We are working to restore full network services for all platforms - thanks, as always, for your patience!

— Ask PlayStation (@AskPlayStation) December 26, 2014
For those who missed the news, here is what Lizard Squad tweeted a little earlier:
"To clarify, we are no longer attacking PSN or Xbox. We are testing our new Tor 0day."
Consequently, it has been ascertained that all the login and connectivity issues prevalent on PSN could be invariably linked to server overload due to maintenance work and other technical glitches that may have cropped up, following the massive attack by Lizard Squad.
Check out renowned YouTuber DomisLive's latest video detailing these issues (below):