Two more people have been injured in east London in yet another attack involving acid or noxious substances which has plagued the capital this summer.
The two males aged in their late teens were rushed to hospital after having an unknown liquid thrown at them on Roman Road in Bethnal Green on the evening of 25 July.
The latest attack, which left the victims with non-life threatening injuries, is part of a disturbing new crime trend bringing terror to London's streets.
Police believe the fact acid is legal to purchase and carry as well and being easily hidden or disguised are part of the reason they are becoming a popular choice of weapon for violent thugs.
According to Met Police, the number of acid attack in London has increased by 175% over the past two years, 454 crimes involving ammonia or other noxious substances being recorded in 2016, up from 166 in 2014 and 162 in 2012.
Acid attacks have gained further attention after a string of high-profile incidents in London since June. Home secretary Amber Rudd has reacted by announcing plans to impose life sentences for those who commit such attacks as part of plans to tackle the issue.
Police in London have also been given 1000 acid crime response kits to help them deal with victims of such attacks in response to the recent spate.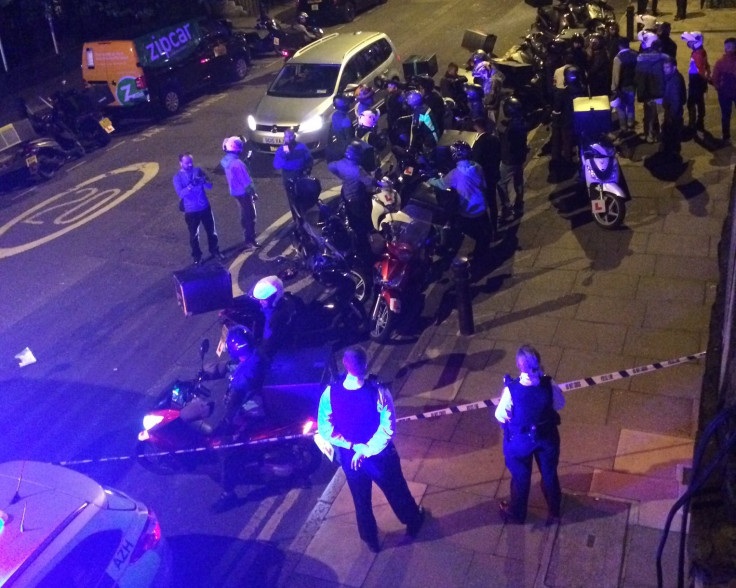 Recent London acid attack incidents
2 June - A man in his mid-20s was attacked in broad daylight a noxious substance close to Canning Town Tube station.
21 June - Aspiring model Resham Khan was celebrating her 21<sup>st birthday with her cousin Jameel Muhktar when they were attacked in their car in Beckton, east London.
Muhktar later gave a tearful interview to Channel 4 News saying the attack was a hate crime. He said: "I don't know if people are trying to retaliate. We're innocent people. We didn't deserve that. I've never seen this guy in my life. I don't have any problems with anybody. My cousin is 21. She's a business student. Why would anyone do that to us?"
Suspect John Tomlin, 25, was later charged with two counts of grievous bodily harm with intent for throwing a corrosive substance in connection to the attack.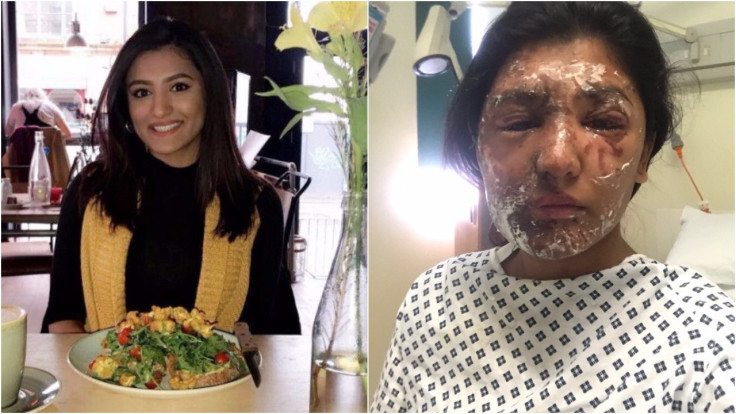 4 July – A pregnant woman's baby bump was hit with a corrosive liquid during an attack in Bow which also saw a man in his 20s injured.
13 July – Five people were injured following a spree of acid attacks across north and east London by two suspects riding mopeds.
The spate of attacks, which occurred in Hackney and Islington, occurred in less than 90 minutes. A 16-year-old boy has since been charged with 15 offences in relation to the attacks.
14 July – The following evening, police were called following reports of an attempted robbery of a moped which the suspects used a noxious substance in Ballards Road, Dagenham.
The victim - a man in his 20s - was approached by two males on a moped who then squirted a substance at him, but he suffered no lasting injuries.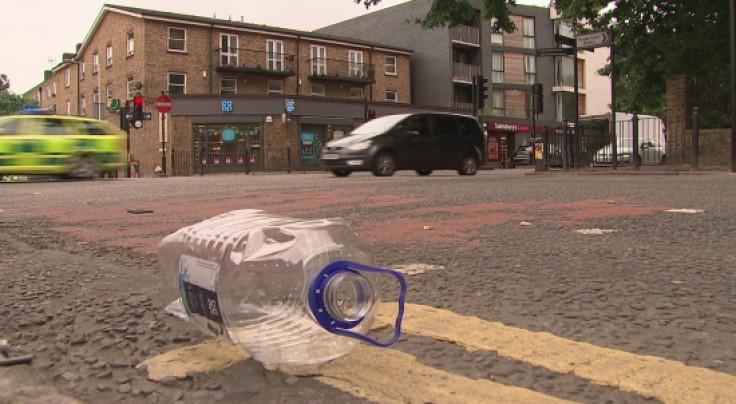 16 July - A London paramedic was spayed in the face by a noxious substance while responding to a 999 call in Tottenham, north London.
The 32-year-old woman, who wished to remain anonymous, said she was flagged down by three men who appeared to be distressed before she was hit by a chemical.
She said: "It was terrifying. This was so cowardly. It is my job to help people. I was on my way to help a patient and I stopped because I am caring and I thought they needed my help.
"They have taken away my trust. What they've done is horrific in so many ways.
19 July - A 40-year-old had a corrosive liquid squirted into his face at his home in Downing Road, Dagenham by a man who he had arranged to meet him so he could buy a mobile phone off him.
25 July - Police suspect a noxious substance was used in a suspected attack against two males in Roman Road, Bethnal Green.