Londoners and commuters have been warned to prepare for industrial action on Budget day (Wednesday 8 July) and Thursday 9 July, which will almost certainly bring the capitals' transport network to a halt.
The warning came as talks broke down between the principal unions representing transport workers and London Underground (LU) management at the conciliatory service, Acas.
The unions are protesting about plans to introduce an all-night Tube service on five of the capital's 11 lines from September. The unions say the protest is about changes to work patterns rather than pay, but LU say most workers would not be affected.
At Acas on 6 July, LU made a surprise last minute offer of a 2% rise this year and a £2,000 extra payment for affected drivers. The LU said if the strikes take place the new offer will be withdrawn.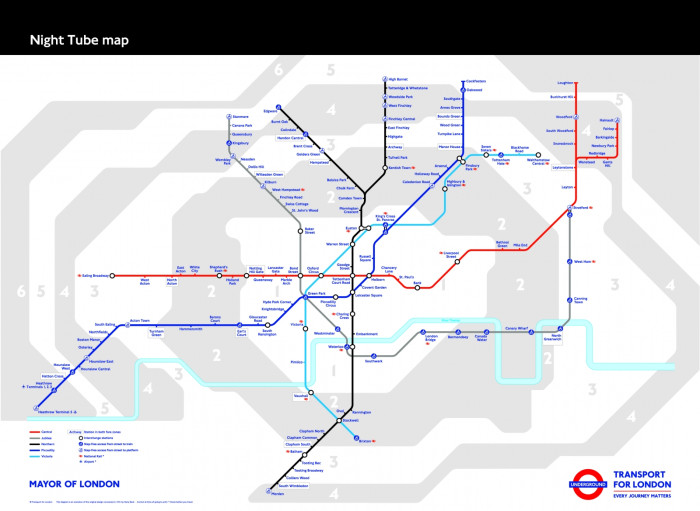 In a message to staff, LU chief operating officer Steve Griffiths said: "I have made this offer, as I firmly believe that providing you with certainty on your pay is the right thing to do.
"We are not asking staff to work unlimited nights and weekends. Most of you will not be affected at all by night Tube when it's launched in September."
No talks will take place on 7 July, the 10th anniversary of the 7/7 bombings, so LU set a deadline of 6.30pm for the unions to make a decision.
The unions said they hadn't been given enough time to consider the new offer meaning a strike will now almost certainly go ahead for 24 hours from 6.30pm on 8 July.
Finn Brennan, of the Aslef union, said: "This is playground negotiating. Having made no offer for three months, they give four unions one afternoon to consider a new offer. The strike will definitely go ahead - the company has said the offer is off the table."
Staff from the Transport Salaried Staffs Association (TSSA), Unite, and the RMT will also strike, making closures almost inevitable.
Transport for London (TfL) said: "If this [strike] goes ahead, there will be no tube service from late afternoon on Wednesday 8 July and no tube service at all on Thursday 9 July. All other public transport services and roads would, of course, be much busier than usual. We will be issuing detailed travel advice to customers as soon as we can."
In a separate development, First Great Western staff will also strike for 48 hours from 6.30pm on the 8 July. Trains between London and Wales and the West Country will be affected.