Maajid Nawaz has weathered a storm of criticism which has at times bordered on the absurd for his decision to post a link to an "un-Islamic" cartoon on Twitter.
In Britain, Nawaz appears to have overcome a bid for him to be deselected as the Liberal Democrats' candidate for Hampstead and Kilburn at next year's general election.
As well as that, the 35-year-old anti-extremism campaigner also faced death threats which began a police investigation.
Threats of violence aside, having a few angry Lib Dem activists on his case and facing an online petition to strip him of his role was mild in comparison to reaction abroad.
Some critics in Pakistan of Nawaz's deed came up with blood-curdling ideas for punishing him for committing what they regard as the dire sin of posting a cartoon depicting Mohammed.
Suggestions included shoving "insects in his ears to eat his brain" and delivering "electric shocks to his eyeballs". Such threats read like something out a different sort of cartoon – Looney Tunes.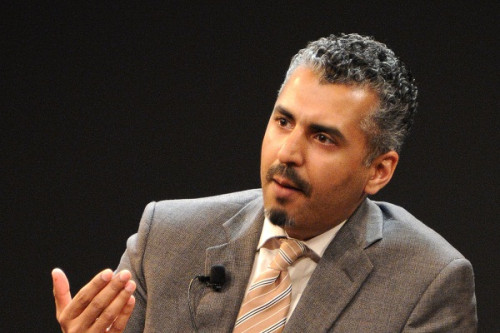 Another idea was to hang the Quilliam Foundation co-founder until dead and then shoot him to kill him a second time.
There were also the usual calls for various parts of Nawaz's anatomy to be separated from his body for his grievous insult against Islam.
The selection grotesque comic-book threats came from readers of a respected Pakistani newspaper, which picked up on the story and covered it. Blasphemy is illegal in Pakistan and punishable by death, a principle which the paper in its own coverage appeared to uphold.