One Direction have revealed that they think former bandmate Zayn Malik wants to "distance himself" from them, in order to concentrate on his developing solo career. The Drag Me Down singers opened up about the 22-year-old in an interview with Jonathan Ross, where the host wondered which one of them had been closest to Malik right before he chose to leave the group, and whether they got any hints he was going to quit.
"I think when we were in the band, yeah probably, maybe that was me..." Louis Tomlinson admitted. "You know, I think we all kind of noticed that he wasn't thoroughly enjoying it and we were, and you know it can be an intense job at times and I think it got a little bit too much for him and he wanted to be in a different place. That's fair enough and he's got his own way now so fair do's."
Ross was clearly keen to keep the conversation on Malik, asking about the last time the boys spoke to him, to which Tomlinson continued: "I don't know a couple of weeks ago or something... I think he wants to distance himself a little bit."
Just a few months after Malik announced he was leaving the band in March 2015, the remaining members Tomlinson, Harry Styles, Niall Horan and Liam Payne revealed that they were planning to take a break from all things 1D after the release of their current album Made In The AM and their ongoing tour at the time, On The Road Again. But just how long will this suspected break last, Ross asked, considering that many people and fans are speculating that they might never reunite.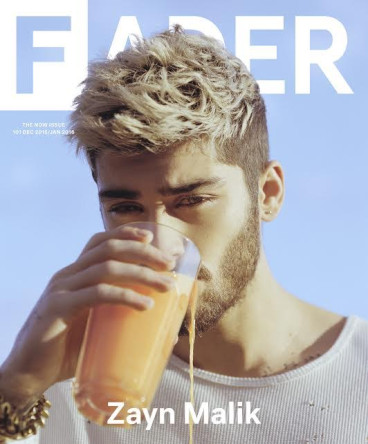 "I don't know," Styles replied. "I think we've got the album coming out and stuff and obviously we just finished the tour so we have a lot of work that we're still focussing on and then I think the point of the break is that it's going to be a break and we're going to have some time off with no pressure."
One Direction's revelations come just a day after Malik admitted to Fader magazine that he knew he was going to leave the band very early on in their career, due to the fact that he felt uncomfortable with the "generic" pop sound they had begun creating.
"I wasn't 100% behind the music. It wasn't me. It was music that was already given to us, and we were told this is what is going to sell to these people. As much as we were the biggest, most famous boy band in the world, it felt weird. We were told to be happy about something that we weren't happy about."
"I guess I just wanted to go home from the beginning. I was always thinking it. I just didn't know when I was going to do it. Then by the time I decided to go, it just felt right on that day. I woke up on that morning, if I'm being completely honest with you, and was like: 'I need to go home. I just need to be me now, because I've had enough'."
The full interview with One Direction can be seen on The Jonathan Ross Show, which airs in the UK on Saturday 21 November.
For more entertainment news follow A-List on Twitter @Alistinsider