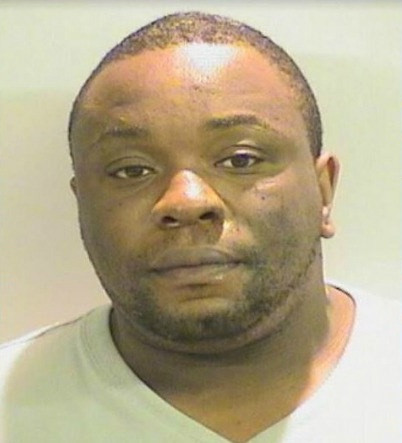 Anthony Dewayne Ware, was arrested by Alabama police and died shortly after being pepper sprayed. Investigators are now trying to figure out why.
The confrontation began after a Tuscaloosa resident called police on Friday to report that Ware, who was wanted for attempting to elude police, appeared to be armed with a handgun, on a neighbour's front porch.
35-year-old Ware was reportedly wanted for a domestic violence charge.
He fled into nearby woods when police had arrived, and police used pepper spray to subdue him, before he was handcuffed.
While walking out of the woods with police, Ware collapsed.
Police say that he was not shot or tasered during the incident, according to CNN.
Tuscaloosa police Assistant Chief Ronnie Dunn said "Mr. Ware had an active warrant that had been verified for attempting to elude police."
When officers arrived, Ware fled into the woods when officers arrived, and resisted arrest, police said, according to WBRC.
"Officers chased him into the woods, and when the officers caught up to him, he resisted arrest," Dunn told CNN.
Police pepper-sprayed and handcuffed him. He collapsed while he walked out of the woods with police officers.
Assistant Police Chief Ronnie Dunn told WBRC that Ware had been having trouble breathing while walking out of the woods.
Officers performed CPR and called for medical help, Dunn told CNN, but was pronounced dead after arriving at a local hospital.
A homicide team made up of supervisors and non-Tuscaloosa Police Investigators are looking into the incident.
Dunn said the incident was captured on video, which will be released to the public "as soon as the Tuscaloosa County homicide investigators say it can be released without hindering the ongoing investigation." reports CNN.
Ware was not found in possession of a weapon, police said, according to ABC.
Police Sergeant Sgt. Brent Blankley told WBRC: "We're trying to be as transparent as possible. It's something we strive ourselves on and that we've done for many years."
"We want to take the time to answer the questions how they need to be answered. And while there is a priority to get the information out to the public, we want to be accurate as possible doing so."
Suspect deaths caused by police have been under a lot of scrutiny. Police shooting of teen Michael Brown triggered protests in Ferguson, Missouri last November.
Police in Cleveland fatally shot 12-year-old boy for carrying a fake gun around the same.
A report from earlier this year shows that US police killed two people a day this year, nearly twice the official average.