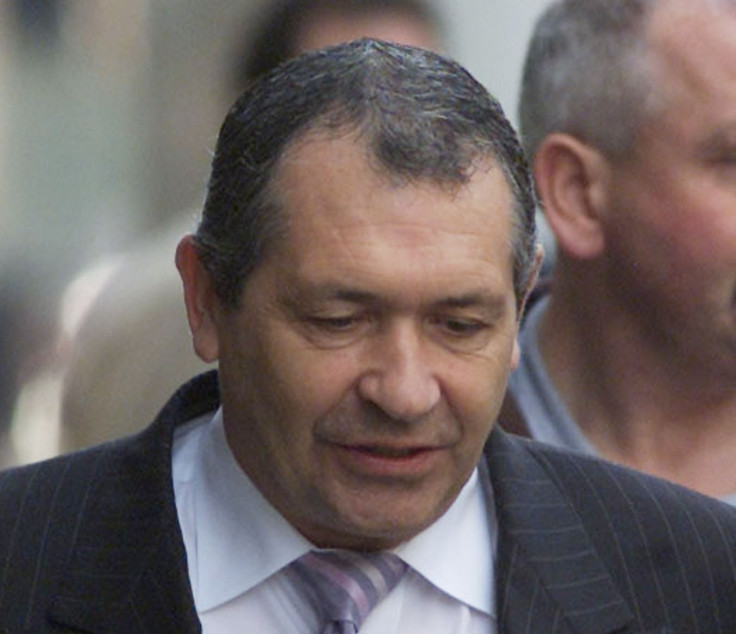 A man has been questioned over the murder of notorious Essex criminal John Palmer, known as 'Goldfinger' Essex Police have confirmed. Palmer was killed in June 2015 at his Brentwood home.
In a statement, Essex Police confirmed that the man in question, who currently lives in northern Spain but is originally from Tyneside, attended an unspecified police station. According to reports, the 50-year-old man was interviewed voluntarily.
A murder investigation was launched into the death of Palmer, 65, who was found dead in his garden in South Weald on 24 June, 2015. However, the verdict of his death by unlawful killing was not returned until an inquest in December last year.
Initially, it had been thought that Palmer died of natural causes because, Palmer had recently undergone keyhole surgery to his chest. It later transpired that Palmer had been shot six times in the chest at close range.
Police later admitted Palmer's body was not properly inspected. Nor had they checked his criminal history, giving them less reason to suspect foul play. It was ultimately announced that Palmer's death had "all the hallmarks" of a contract killing.
Palmer, a former scrap metal worker from Birmingham, was suspected of having been part of the infamous Brink's-Mat robbery in 1983, in which gold bullion, diamonds and money worth £26m ($32.46m) at the time, was stolen from a warehouse at the Heathrow International Trading Estate.
Nicknamed "Goldfinger" on suspicion of having melted down the gold bullion, Palmer was never convicted.
He was eventually arrested by police in 1997 for a timeshare fraud in Tenerife and later sentenced to eight years in prison.
In December, police said the investigation had been complicated by the links between his lifestyle and the manner in which he was killed. There was also speculation that Palmer's death could have been related to the 2015 Hatton Garden's robbery.
Detective Chief Inspector Stephen Jennings of the Kent and Essex Serious Crime Directorate said: "It has been widely reported that Mr Palmer had been involved in crime both in the UK and Europe and I continue to examine the links between his lifestyle and the manner in which he was killed."
Jennings said police were appealing to a man seen in Weald Country Park at 5.50pm on the day of Mr Palmer's shooting to contact police. The man was described as white, aged in his early 20s, around 5ft 10ins tall and of slim build. He had short dark blond hair and wore light blue jeans and a light coloured baggy sweat top.
Police said anyone with any information about Mr Palmer's death should contact Brentwood Major Investigation Team on Essex Police 101, or call Crimestoppers anonymously on 0800 555 111.