Mark Duggan shooting: IPCC says Met Police right to fire shots that sparked London riots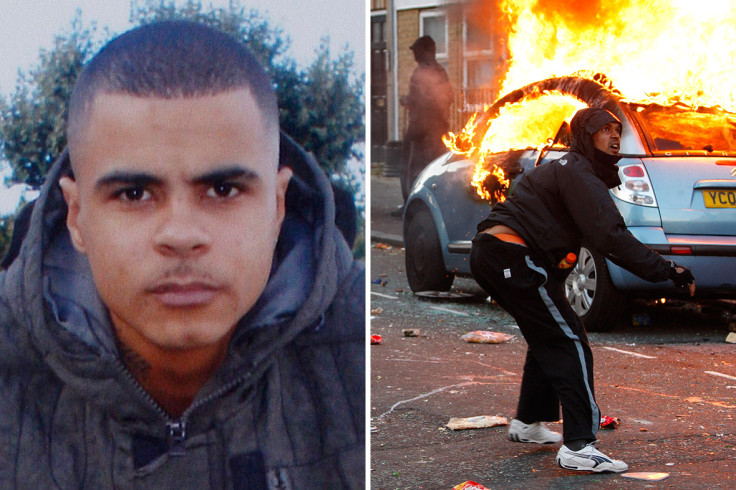 Metropolitan Police officers acted appropriately when they killed Mark Duggan in a shooting that sparked the 2011 London riots and wild disobedience across the country, an investigation has found.
Duggan, 29, was shot twice by a Met officer – known only as V53 – on 4 August 2011, in Ferry Lane, Tottenham, north London, as part of a pre-planned operation that suspected he was carrying an illegal weapon.
His death preceded some of the worst rioting of recent times across parts of London with police also making arrests in Manchester and Birmingham after disorder spilled out across the cities.
An investigation by the Independent Police Complaints Commission (IPCC) poured over more than 1,200 documents, 500 witness statements and 340 exhibits and today (25 March) exonerated the Met Police officer who fired the fatal shots of any misconduct.
The commission concluded while it was "on occasions impossible to know with absolute certainty what happened", claims that Duggan was surrendering with his arms raised at the time he was shot were found to be incompatible with findings from the autopsy and forensic examination.
The report said that Duggan was most likely throwing away a gun when he was shot by police.
IPCC deputy chair Rachel Cerfontyne said: "This has been a challenging investigation. Fatal shootings by the police are rare, but when they happen, it is vital that no stone is left unturned in seeking to find the truth.
"At the outset, I promised a thorough and robust independent investigation. Our findings are based on the best available evidence, checked and cross checked, and today we are publishing our detailed report and recommendations.
"Although our investigation is about the actions and decisions of the police officers, it is important to remember that at the heart of this is the death of a young man, who was a much loved family member.
"The Duggan family have suffered the additional trauma of having to cope with their grief and loss in the public eye. This death has had huge ramifications for the Tottenham community and beyond. This has meant all of those directly involved, the family and police officers have had to endure a huge amount of public scrutiny."
As a result of the investigation, the IPCC has recommended that police forces across the country should record communications during covert operations and use install cameras in covert armed response vehicles.
In an interview with the Guardian, Duggan's mother, Pam, said clearing the officer of wrongdoing was "another slap in the face" for the family.
"Yet again we've been let down. After Mark was shot dead by the police we hoped to get justice at the inquest, but the jury found Mark had been lawfully killed. Then we hoped that the IPCC would say that the fatal shooting could have been avoided, but they haven't done that. Today's report is just the latest in a long line of disappointments."
© Copyright IBTimes 2023. All rights reserved.