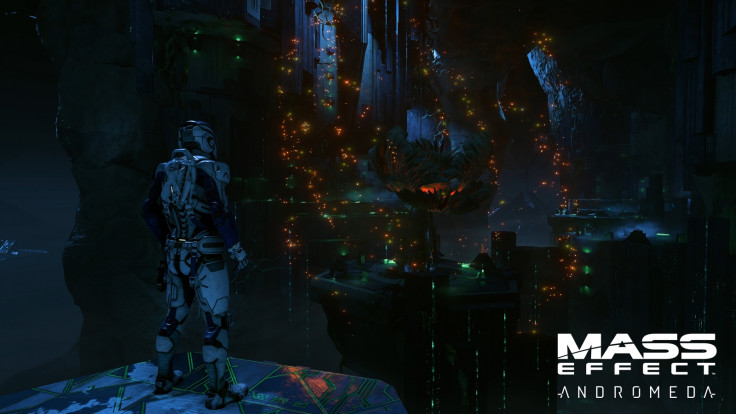 Mass Effect Andromeda, BioWare's much-anticipated space-faring RPG will be an Origin exclusive and will not be distributed via Steam, lead designer Ian Frazier revealed. In response to some fans' queries on Twitter, Frazier revealed new details about the much-anticipated sci-fi epic involving its dialogue options, gameplay mechanics and some tidbits about Andromeda's two protagonists Scott and Sara Ryder.
When asked if the game will be available for purchase on Steam, Frazier responded saying its PC version will only be available through Origin or as a physical, disc-based release.
Frazier also noted that Andromeda players will see "a ton" of the dialogue wheel and, like the original Mass Effect trilogy, will feature auto-dialogue at times.
Regarding Andromeda's squad and crew management system, Frazier said the development team will release more details on the same "later." However, he noted that it will not be similar to the companion approval system used in the Dragon Age titles.
Discussing the differences between Andromeda's protagonists Scott and Sara Ryder, Frazier explains that while they both will be preset characters, players will still have "a ton of opportunities to roleplay as you see fit." Producer Mike Gamble also stressed that Scott and Sara are different people.
Frazier also noted that players will have ample opportunity to explore the new worlds of Andromeda as well as Ryder's character.
"From worlds and characters to progression and crafting, there's a ton we want you to explore," Frazier said.
New Andromeda footage and information is set to be unveiled at Nvidia's CES keynote on 4 January where players will get to see more of the title's "environments and gameplay." BioWare did not specify any additional details about what the new footage will entail.
When questioned by a fan over Andromeda's release date which has yet to be announced, Frazier responded: "I'd tell you, but then I'd have to kill you. Or Marketing world have to kill me. I forget which."
In an earlier interview with Eurogamer, producer Fabrice Condominas reassured fans that they had "absolutely no reason to be worried" about the game's release date. "BioWare is all about quality and believe me - the team is extremely aware of how fast that is coming. But we're focusing on that - that's our objective.
"When we're 100% confident we can go to certification on a certain date, then we'll give a very specific date. In the meantime, we're focusing on quality and every day counts. We don't want to pressure that."
Microsoft recently listed a 31 March release date for Mass Effect: Andromeda and 28 March launch date for Injustice 2 on its official Xbox Live Rewards website. However, studio director and co-founder of NetherRealm Studios Ed Boon quickly shot down speculation on Twitter saying Injustice 2 would not be releasing on that date, leading many to believe that the dates could just be placeholders for now.
Following the extensive Andromeda gameplay footage debuted at the Game Awards in December 2016, many fans quickly voiced their concerns over the quality of its lip-sync and facial animations. BioWare developers responded saying the game was still in development and its features are still be polished.
Studio general manager and vice president of BioWare Aaryn Flynn also took to Twitter to reassure fans that the team is looking to address the technical issue.
"Sara Ryder is awesome," Flynn wrote. "Strong, funny and adventurous. Sorry there's a facial performance bug that let's her down here. We'll improve it.
Mass Effect: Andromeda is expected to release in Spring 2017 for PS4, Xbox One and PC.