Matrix director Lilly Wachowski comes out as transgender years after sister made same announcement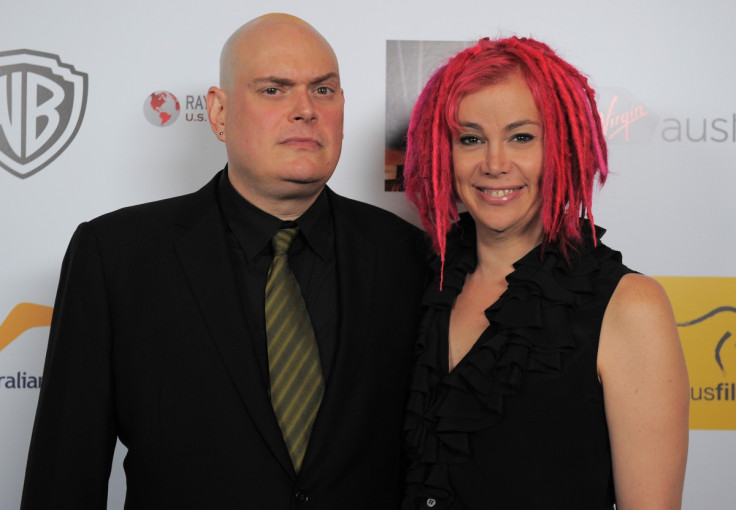 Filmmaker Lilly Wachowski, formerly known as Andy, announced that she is transgender and is close to completing her transition. She released a statement to Windy City News, a Chicago-based LGBT newspaper.
The 48-year-old, who has been married to Alisa Blasingame since 1991, spoke about how the media was close to revealing the news a couple of times but she was keen to announce it herself. "The 'news' has almost come out a couple of times. Each was preceded by an ominous email from my agent — reporters have been asking for statements regarding the 'Andy Wachowski gender transition' story they were about to publish," she explained, adding: "In response to this threatened public outing against my will, I had a prepared a statement that was one part piss, one part vinegar and 12 parts gasoline."
Lilly explained that the night before she made the announcement, a reporter with the Daily Mail came to her house in a bid to get information. "He proceeded to explain he was a journalist from the Daily Mail, which was the largest news service in the UK and was most definitely not a tabloid. And that I really had to sit down with him tomorrow or the next day or next week so that I could have my picture taken and tell my story which was so inspirational!" she stated.
She also recollected a controversial story the paper did on UK transgender teacher Lucy Meadows. "The reason I knew about her wasn't because she was transgender it was because three months after the Daily Mail article came out, Lucy committed suicide. And now here they were, at my front door, almost as if to say — 'There's another one! Let's drag 'em out in the open so we can all have a look!'" she stated.
Lilly is one half of the sibling duo responsible for directing the Matrix trilogy along with other popular films including V for Vendetta, Speed Racer, Cloud Atlas and Jupiter Ascending. Her elder sister Lana, previously known as Larry, had announced that she was transgender in 2012, following much media speculation.
The younger of the Wachowskis expressed her gratitude towards Lana, her family and friends in her statement mentioning that it was easier to come out because her sister had already paved the way for her.
"Being transgender is not easy. We live in a majority-enforced gender binary world. This means when you're transgender you have to face the hard reality of living the rest of your life in a world that is openly hostile to you," she added.
© Copyright IBTimes 2023. All rights reserved.