Not satisfied with being outdone by its old rival, Sega has announced that it too will launch mini version of its 1990s classic home console.
The Mega Drive Classic will arrive in October with 80 built-in games as well as a port on top for your dusty old cartridges, should they still be knocking about the house.
Nintendo announced its Mini NES to rapturous response from nostalgic gamers on 14 July. The palm-sized console, which will be released on 11 November, comes with 30 classic NES titles built right in and supports two-player gaming. The only complaint was that it doesn't come with a port for original NES cartridges, meaning retro fans won't be able to play any of their old favourites unless they feature on the list of built-in games.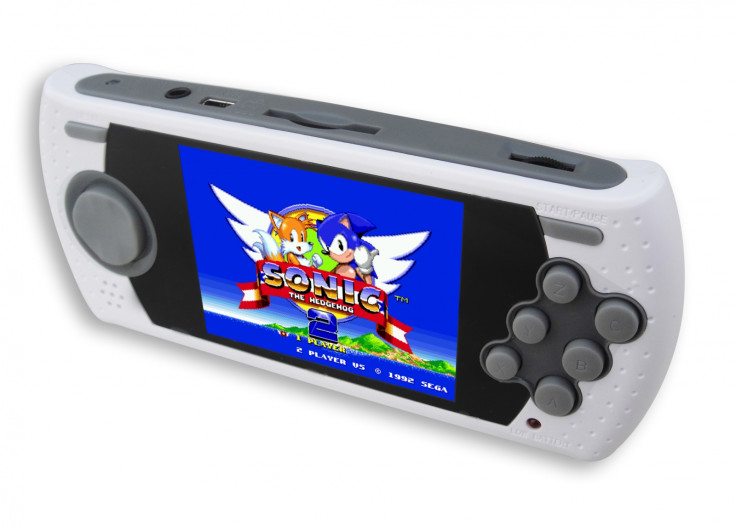 Clearly seeing its chance to one-up its old rival, Sega has now announced its own throwback console with nearly triple the number of built-in titles, including classics like Sonic the Hedgehog, Mortal Kombat, Altered Beast, Alex Kidd, Columns as well as support for original Mega Drive cartridges. The console comes with two controllers, compared to the single gamepad that ships with the Mini NES.
Sega announced the Mega Drive Classic alongside a new portable gaming system. This too comes with 80 in-built games and will additionally let users play ROMs loaded through the device's SD slot. Both consoles have been announced as part of Sonic the Hedgehog's 25<sup>th birthday celebrations, with the spiky blue mammal set to receive two fresh game outings in 2017.
Both the Mega Drive Classic and the handheld console can be pre-ordered at FunStockRetro.co.uk for £49.99 ($65, €59).
For all the latest video game news follow us on Twitter @IBTGamesUK