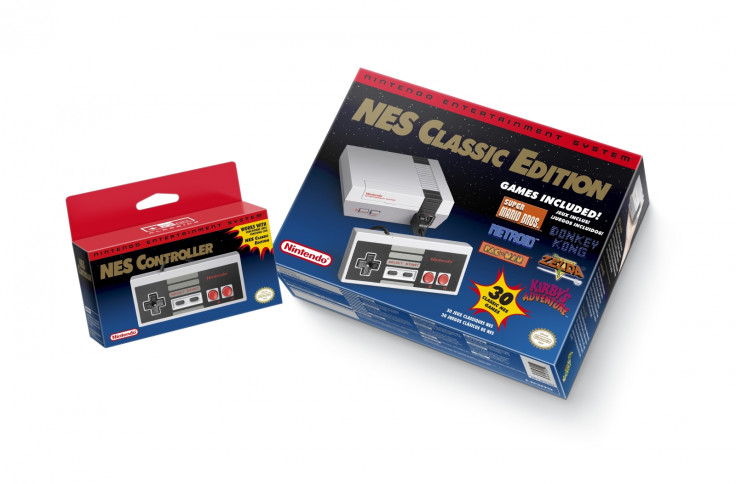 This week's round-up of the best video game deals and discounts in the UK includes Doom on PS4 for £23.99, The Witcher 3: Wild Hunt Game of the Year edition on PS4 for £34.85, Battleborn for £12.95 and more.
There's Pro Evolution Soccer 2016 for £9.85 as well, which is pretty good for one of the best football games ever made. On the console side of things there's an Xbox One for less than £200 and deals on Nintendo's recently announced mini NES plug-and-play console.
Thanks, as ever, to Hot UK Deals for supplying this week's deals.
Games
Resident Evil Origins Collection [PS4 / Xbox One] £17.99 @ Base
The Witcher 3 Wild Hunt Game of the Year Edition [PS4] £34.85 [Xbox One] £34.99 @ Base
Battleborn [PS4] £12.95 @ Base
Bloodborne - Game of the Year Edition [PS4] £19.99 @ Argos
Ratchet and Clank Trilogy [PS Vita] £7.99 @ Argos
UEFA Euro 2016 / Pro Evolution Soccer 2016 [PS4] £9.85 @ ShopTo
Dark Souls 2 [Xbox One] £14.99 @ Argos
Tetris Ultimate [3DS] £4.99 @ Argos
Battlefield 4: Naval Strike [Xbox One / 360] FREE @ Xbox (for Gold Members)
Consoles & Accessories
Xbox One 500GB w/ Fifa 16 + Rocket League - £199.99 @ Game
Nintendo Classic Mini: NES Controller - £7.99 @ GAME
Nintendo Classic Mini: NES - £47.86 @ ShopTo
Nintendo Classic Mini: NES w/ Free Keyring/Retro Mario Plush Toy - £49.99 @ Nintendo
For all the latest video game news follow us on Twitter @IBTGamesUK