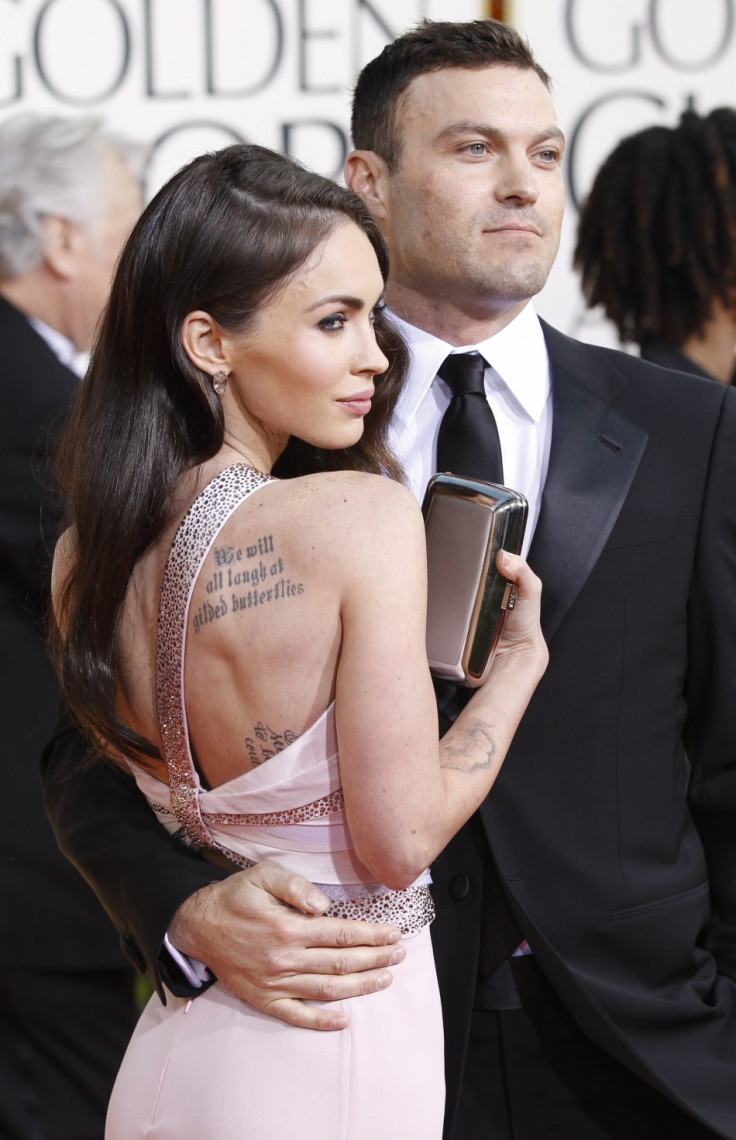 Actress Megan Fox is pregnant with her first baby, according to a source.
After months of speculation, a source close to the star has confirmed and told the E! News, that the actor is pregnant with her and husband Brian Austin Green's first child together.
The new baby will be Green's second child, who already has a 10-year-old son son Kassius with his former partner Vanessa Marcil.
In March this year, Star magazine first reported that Fox is expecting. At that time a source told the Star: "They just found out and are incredibly excited. Megan has become a great stepmom, and Brian knows she'll be wonderful with the baby."
Fox had earlier expressed her desire to start a family. In an interview to The Hollywood Reporter (THR) in 2011, she talked about having children.
"I've always wanted kids. It's just about the timing being right," Fox told THR.
"I have a number in my mind of what amount of money I want in the bank so that I can protect that child's future. And really protect it, so that kid never struggles. Once I feel safe with that then I'll have them," she added.
The star who became popular with the hit film series "Transformers" first met Green in 2004 on the sets of Hope and Faith, a TV sitcom in which Megan starred. They got engaged and remained together until 2009 after which they parted ways. They got engaged again in June 2010 and married in a private ceremony in Hawaii.
In an interview to MTV News, Fox once said that her relationship with husband Austin Green works because they are best friends.
"I feel like I'm with my best friend. I've been with him for so long, so it feels natural and comfortable," she told MTV News.
The actress is yet to make an official statement on her pregnancy reports. She is currently starring in the comedy film "Friends with Kids." She is all set to star in Judd Apatow's "This is 40", a sequel to Knocked Up.