Meghan Markle's Latest Hollywood Comeback Deemed A 'Power Move' To Relaunch Brand Sussex
The Duchess of Sussex was photographed with two of Hollywood's most powerful women during Variety's "Power of Women" gala.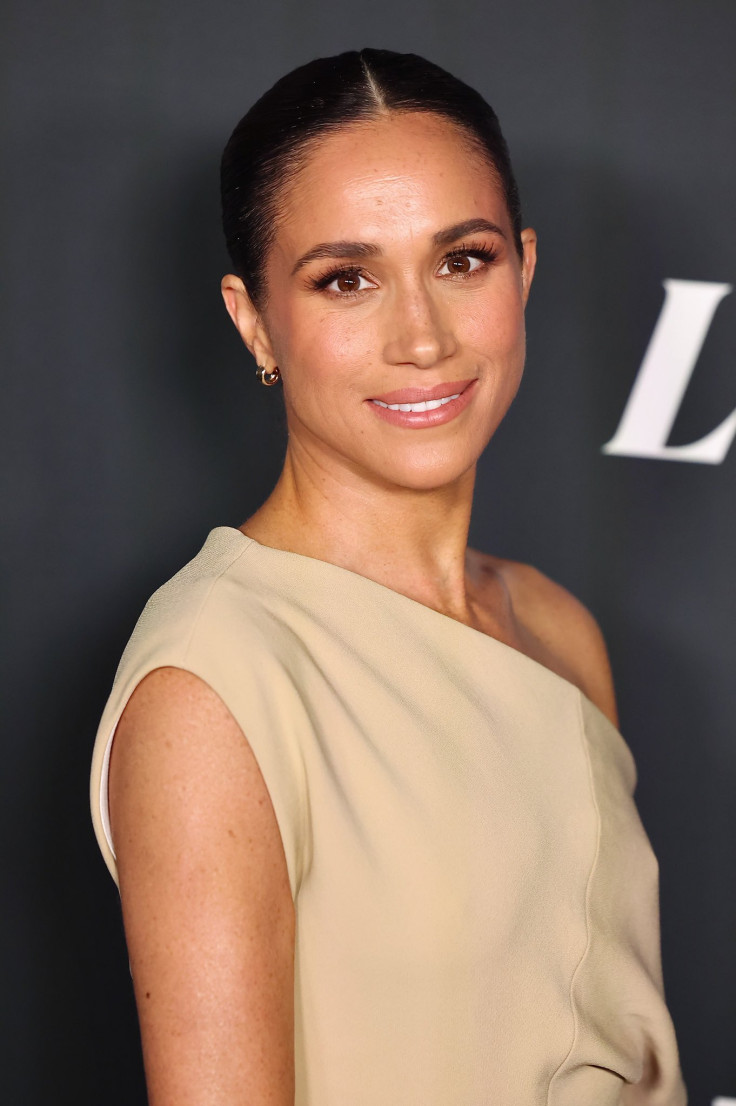 Meghan Markle joined A-list celebrities and even posed for photos with studio bosses during Variety's "Power of Women" gala held at Citizen News in Los Angeles on Thursday, November 16. Her appearance at the event was believed to be an attempt to shut down rumours that the Sussex brand is in trouble.
Eric Schiffer, Chairman and CEO of Patriarch Equity and the chairman of Reputation Management Consultants, called it a power move on the part of the Duchess of Sussex. He told the Daily Mail that it hinted at a "relaunch of Brand Sussex, and Meghan's solo appearance speaks volumes about the direction they are headed".
He said her appearance at the gala could help bolster the Sussex image as he noted how the "past year hasn't been great for them". He explained: "It doesn't matter to studio executives if you are a duchess or a doorman, it's about the bottom line, and Archewell needs a hit badly."
Schiffer pointed out that "there was a lot of sympathy for the Sussexes when they first arrived in the States", but he claimed they "squandered that goodwill".
"Americans don't like whingers. We like a can-do attitude, and that's what Meghan demonstrated last week. She hit that red carpet like the pro she is and she worked the room," he added.
Schiffer is convinced that Meghan Markle's attendance at Variety's "Power of Women" gala is a move to position herself "as an independent, powerful woman who exists in her own right, not just as someone who is famous for marrying a prince". He even noted that she attended the event without Prince Harry.
The 42-year-old appeared to have enjoyed her time at the event and even posed for photos alongside British singer Billie Eilish and actresses Margot Robbie and Carey Mulligan. She was also photographed with two of Hollywood's most powerful women: Janet Yang, the president of the Academy of Motion Picture Arts and Sciences (the organisation behind the Oscars) and Pearlena Igbokwe, who runs Universal Studios. Her table was also positioned in the centre of the room near Leonardo DiCaprio's table.
Schiffer believes that Meghan Markle's appearance was "stage-managed down to the smallest detail". At Variety's "Power of Women" gala, the Duchess of Sussex shared her excitement at the projects she and Prince Harry are working on under their Archewell Productions company. She shared her pride at what her team has accomplished and said she cannot wait to announce them.
© Copyright IBTimes 2023. All rights reserved.