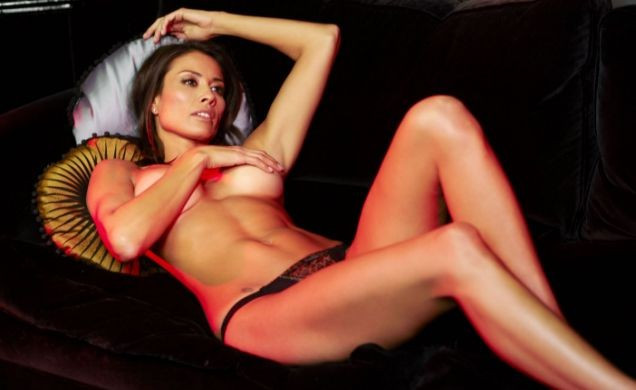 TV presenter Melanie Sykes has shocked fans after sending sexually explicit tweets, which could be seen publicly, to her toyboy lover Jack Cockings.
The 41-year-old, who began dating the 26-year-old fitness instructor after meeting him online, posted a string of racy tweets about the couple's antics.
In one Sykes told him: "Jack the rabbit I need some bunny love so hop to it!! Xxx boing boing!!! Loooooool xxxxxxx".
He replied: "Only if I can bounce into your face! Xxx'"
An excited Sykes then replied: "Will you fill mine? Xxx".
In another, she told him: "My white jeans can't take it anymore gonna have to rip these babies off! X' and 'my throat is inflamed can you help?"
"I'm ready and very hard!" he responded. "Bouncy bouncy xxx" and she replied: "Me nips are up! tweak tweak!! Xxx"
The Smitten star posted pictures of the pair kissing and canoodling as well naked snaps from photoshoots to her 35,000 followers.
Sykes has since deleted some of the more outrageous posts.
She shot to fame 15 years ago as the face of Boddington's beer ­adverts.
Fans have since flocked online to share their outrage of their messages.
One angry viewer wrote: "Well I've always like Melanie, she has always seemed genuine, beautiful, fun and classy. Today the class has gone out the window...what is she thinking?? She is going to feel like a complete idiot when this affair is over and done with...Oh dear. Midlifecrisis.com"
While another commentator offered an explanation for the embarrassing incident: "agree I am cringing... she must have done this by mistake and not realised it was public!"