A pastor accused of raping an eight-year-old girl was ordered to buy her father two crates of beer as compensation in a remote village in Mexico. The perpetrator, a 55-year-old former clergyman, was arrested in the village of Santiago Quetzalapa, which has no road access or phone signal, and is situated around 300 miles south-east of Mexico City.
The girl's parents complained to the municipal government and the attacker was later arrested, on Friday 7 October, after local media coverage and outrage from human rights groups. In a statement released to the Guardian, the Oaxaca State attorney general's office said that police arrested on charges of aggravated rape.
Oaxaca State, where many indigenous communities live in mountainous regions, is ruled by an idiosyncratic system popularly known as usos y costumbres (traditions and customs). Abuse is often handled locally in this unique form of government which is designed to allow local leaders to settle disputes according to their own beliefs rather than the Mexican law.
Helder Palacios, editorial director of the Ruta 135 website which initially reported the case, told the newspaper: "There are cases in which there was impunity, there's no investigation and local prosecutors never receive a criminal complaint.
"The argument in these municipalities is that they are governed by their own traditions and customs, but they ultimately end up committing human rights abuses," he added.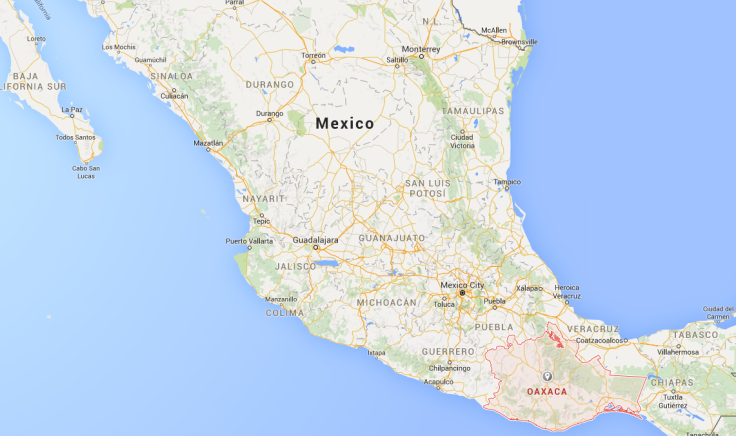 Many victims never report sexual violence committed against them in these isolated communities. And Graciela Zabaleta, director of the Mahatma Gandhi Human Rights Centre in the city of Tuxtepec said that in situations of sexual violence "a lot of cases are settled this way: with a bottle of liquor.
"When I started, girls were sold for a piece of land or donkeys or for money," she says. "Things have got better." Communities that work under the usos y costumbres framework have previously used the rules as a way to restrict women from positions of power.
In January 2016 a report by Amnesty international said that women subjected to shocking sexual abuse in Mexico. The human rights organisation interviewed over 100 women who had reported sexual violence during the arrest along with sexual harassment and psychological abuse, including misogynist and sexualised insults and threats.