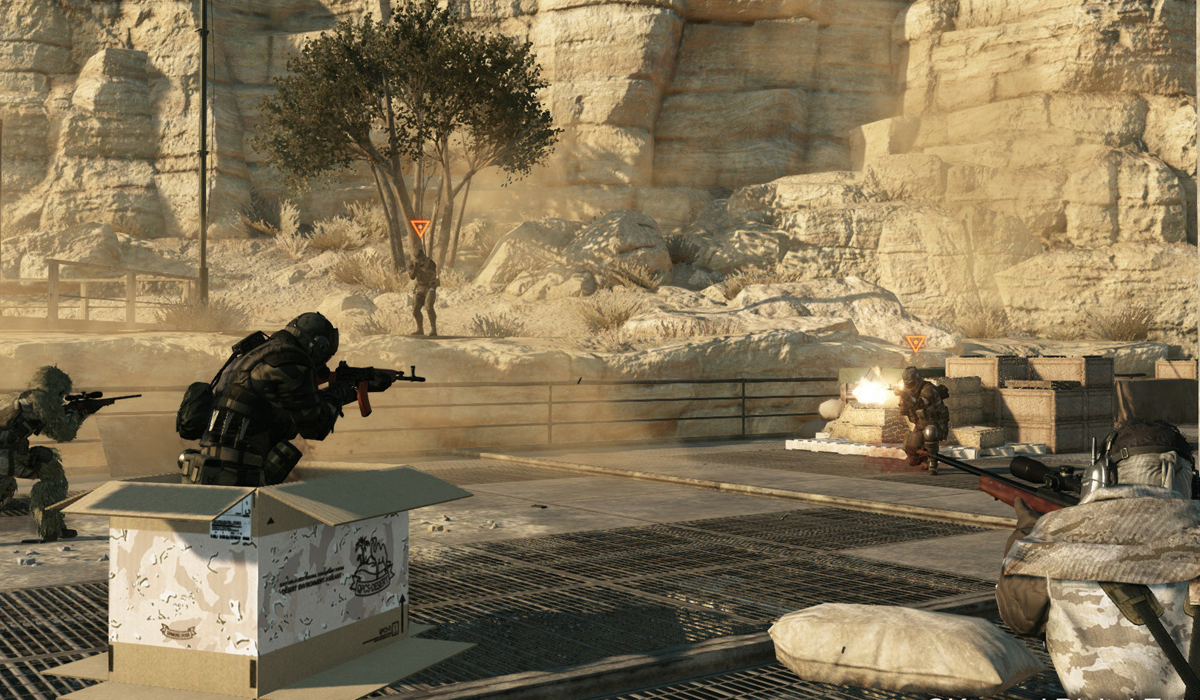 Metal Gear Online (MGO), the traditional competitive multiplayer portion of Metal Gear Solid 5: The Phantom Pain, is now available to download on PS4, Xbox One, PS3 and Xbox 360. The free update is available to all UK players who own MGS5 and will roll-out to over territories over the course of the day.
Originally intended to launch alongside the main game on 1 September, Metal Gear Online was delayed by a little over a month because it required further development time. The PC version of MGO will launch in January - much to the chagrin of PC gamers.
At Tokyo Game Show last month a ten minute gameplay video was shown off detailing of MGO's features, focusing specifically on Bounty Mode and the use of the Fulton Delivery System, a popular feature in the game's single player portion.
Like many other multiplayer modes, games in Bounty Mode are decided by a set amount of lives which is depleted. However, in a cool twist, the kills a player acquires during each life becomes a bounty above their head. If an opposing player can knock them out and extract them with the Fulton that bounty number will be added to that team's stock of lives, potentially swinging a game.
Metal Gear Solid 5: The Phantom Pain has proven to be one of the best games of the year due to its deep and thoroughly enjoyable open world gameplay. It's story leaves a lot to be desired and ends the game on a sour note, but the strength of that gameplay still shines through. MGO will add even more to its GOTY credentials.
For all the latest video game news follow us on Twitter @IBTGamesUK.