Rise Of The Tomb Raider season pass listing reveals single player DLC and competitive mode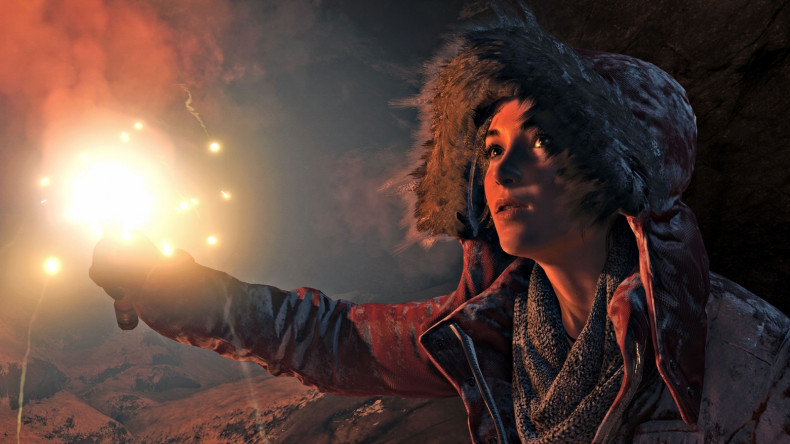 An Amazon listing for a Rise Of The Tomb Raider season pass has potentially revealed what future DLC for the Crystal Dynamics sequel will include. Publishers Microsoft and Square Enix have yet to officially reveal anything about their post-release plans for the timed Xbox One exclusive.
The listing on Amazon.com, which will likely be taken down shortly (we've screen-grabbed it for posterity), prices the season pass at $29.99 and reveals that it will include single player and multiplayer content. A description reads: "The season pass for Rise Of The Tomb Raider includes a range of content that will extend your single-player campaign, and also allow you to compete with friends."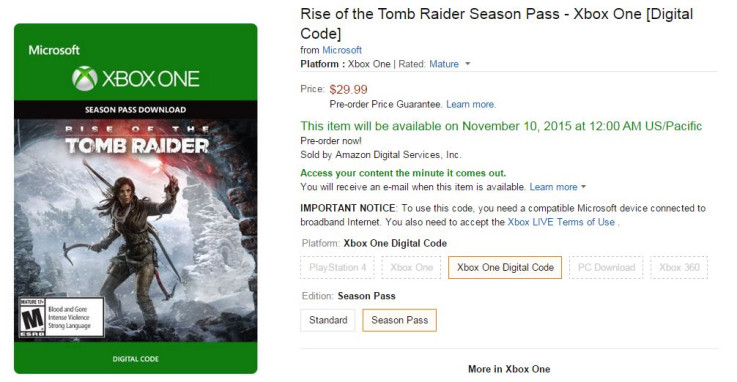 The season pass listing for Rise of the Tomb Raider.
That description may well be taken from (or are at least treads the same company line as) comments made by Microsoft to Videogamer in September in response to reports that multiplayer had been cut from the game.
"In the coming weeks and months, stay tuned for more info on all things Rise Of The Tomb Raider - including how players will be able to extend their single-player campaign and compete with their friends," a representative said.
The Tomb Raider reboot released in 2013 featured a traditional competitive multiplayer mode which was developed separately to the main, single player game. It was heavily criticised for feeling tacked on and unnecessary, so it made sense when reports surfaced that such a mode had been cut from the sequel. It seems that multiplayer in some form remains however.
All post-release DLC for Tomb Raider was related to that multiplayer mode, making the mention of a single player expansion all the more interesting. Uncharted – the series inspired by the original Lara Croft games which in turn inspired the Tomb Raider reboot – will also be including single player DLC for the first time with the fourth game set for release next year.
Rise Of The Tomb Raider will be released exclusively on Xbox One on 13 November. A PC version will be released in Q1 2016 with the PS4 version set for release in late 2016 once Microsoft's timed exclusivity deal expires.
For all the latest video game news follow us on Twitter @IBTGamesUK.