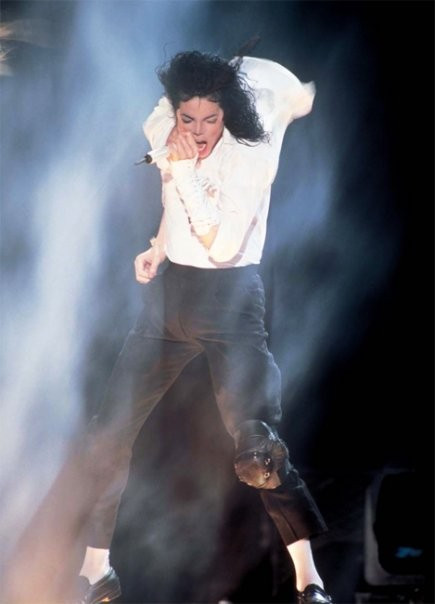 A handwritten letter by Michael Jackson to former wife Lisa Marie Presley complaining about his chronic insomnia was put up for auction, but has now been removed from the sale at Presley's request.
The note was due to go under the hammer later this year at Julien's Auctions in Beverly Hills, California, along with other memorabilia that belonged to the King of Pop.
When Presley, Elvis's daughter and Jackson's wife of two years, heard about the letter she demanded that it be pulled from the sale.
The firm's owner, auctioneer Darren Julien, acceded to her request and the item has now been removed before the sale takes place later this year.
"I'm assuming it's a personal nature, and we wanted to honour the request and continue our good relationship with Ms. Presley," the celebrity website TMZ quoted Julien as saying.
The letter, believed to have been written between 1993 and 1996, was expected to fetch up to £775 ($1,200).
Jackson wrote the note on yellow, ruled paper and drew a box with an arrow instructing Presley to "smell here". In it, the Heal The World singer complained of his struggle with insomnia.
"Lisa I truly need this rest I haven't slept litterally [sic] in 4 days now. I need to be away from phones and business people. I must take care of my health first. Im' [sic] crazy for you," the note said.
Jackson died on 25 June, 2009 after taking an overdose of the drug propofol. His personal physician, Dr Conrad Murray, was found guilty of involuntary manslaughter in October.
The singer's death occurred two weeks before his comeback tour - This Is It - was due to start and he was in financial turmoil at the time.