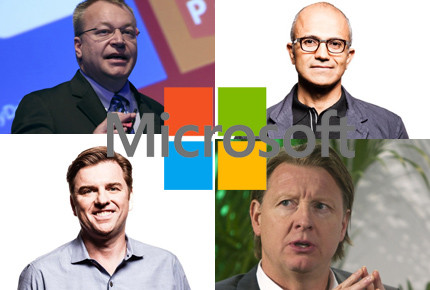 According to numerous sources within Microsoft the drawn-out search for only the company's third ever CEO could conclude this week.
The sources, speaking to Kara Swisher at Re/code, claim the announcement of a new CEO will happen "within the next week" though this is something we have heard before in the five month saga to choose the successor to Steve Ballmer.
According to Swisher's sources the on-going search – being headed up by king-maker Bill Gates – has caused a lot of problems inside and outside the company. The search has been going on for so long now – 160 days – that it has stalled a major restructuring plan within the company, a plan announced by Ballmer over six months ago.
It has also exposed some boardroom rifts and caused uncertainty within the company at a time when it is looking to move from being a software-focused company to a devices and services company.
In waiting
"We aren't doing anything but waiting," said one high-ranking executive told Swisher. "No one knows that the new CEO will want, so no one knows what to do.
While five months may not seem that long, in tech terms it is an age, and as Microsoft's crucial purchase of Nokia is about to be completed, it will be crucial that the next CEO is in place as soon as possible.
While the company has looked outside Microsoft for a successor to Ballmer – notably Ford's Alan Mullaly and Ericsson's Hans Vestberg – the favourites for the position are all now Microsoft insiders.
Insiders
Satya Nadella, the head of Microsoft's cloud and enterprise divisions who has been with the company for 22 years, is seen by many as the most likely internal candidate to take the top job.
Nadella's career began as a member of technology staff at computer manufacturer Sun Microsystems, before joining Microsoft in 1992 as a programme manager in the Windows Developer Relations group.
From there he moved to research and development before joining the Online Services division with stints at the Business Solutions and Server and Tools Business divisions also under his belt.
Other internal candidates include the former Nokia CEO Stephen Elop who will return to Microsoft once the acquisition of the Finnish smartphone maker's phone business is completed next month, and Tony Bates, the former CEO of Skype and now head of Microsoft's Business Development, Strategy and Evangelism division.