Microsoft's Xbox One may be lagging behind Sony's PS4 in terms of sales, but it's still doing pretty well on its own. Following the console's disastrous reveal and subsequent departure of Don Mattrick the Xbox division has changed a great deal, putting Phil Spencer in charge and making games the focus.
At last year's E3 we saw the benefits of this change in ideology and a company firmly back on the right path. This year it can continue to build on a first party line-up that for my money was better than Sony's in 2014 and which as of present is looking better in 2015 as well.
What though, will it show off?
Halo 5: Guardians will be its centrepiece. It's Microsoft's biggest release of the year and gameplay footage should be expected. 343 Industries will be on hand to take us through and another multiplayer beta could occur as well, which if successful would help dispel fears after last year's disastrous launch of the Master Chief Collection (MCC).
Speaking of which, some information about when remastered versions of Halo: ODST and possibly Halo Reach will launch for MCC should be expected too. Remember: ODST will be free for MCC owners who played the game between its release on 11 November and 19 December.
The other big Xbox One release of 2015 is Crystal Dynamics' Rise Of The Tomb Raider, which is now free to hit the shelves without competition from similar PS4-exclusive action adventure game Uncharted 4: A Thief's End, which was delayed until 2016. Gameplay footage should also be expected here as well.
Call Of Duty: Black Ops 3 should be expected to turn up. Activision always brings its hit shooter series to Microsoft's E3 presser and this year is unlikely to be any different. Expect timed DLC too. Regular as clockwork.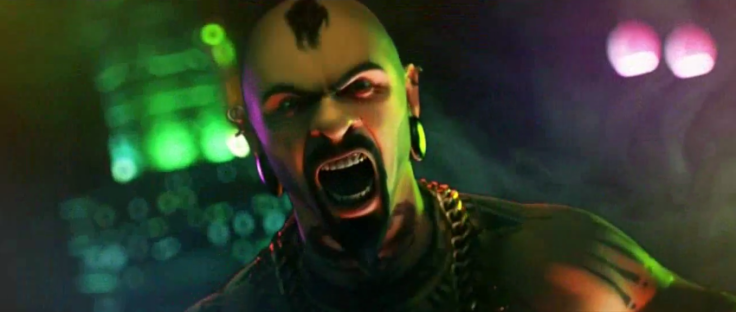 Moving back to Xbox exclusives, more information about Crackdown 3 should be revealed. Very little has been heard about the game since its announcement at last year's event, so it's a safe bet. Gameplay footage would be expected, as well as release date – even a vague one. There's a chance this could make 2015 but it's a slim one.
Quantum Break from Remedy will appear following its delay until 2016, hopefully with enough to make it clear what the game is now that the television hybrid element has been marked down or perhaps even removed entirely. Forza Motorsport 6 is also a nailed on attendee.
Fable Legends is bound to appear, which will link in nicely to Microsoft's Windows 10 cross-platform stuff. The game will be playable across the PC and Xbox One, so it's a great way to show that off. Other cross-platform games are also expected.
Other games from 2014's show that we can also expect to see more of include Platinum's Xbox exclusive Scalebound, the remake of Phantom Dust and on the indie side of things Cuphead and Inside.
Let's not forget that Phil Spencer also recently revealed that a new exclusive IP will be shown off at E3 as well.
This will be Microsoft's first E3 since purchasing the Minecraft license and developer Mojang for $2.5bn (£1.7bn), so expect the world-famous building game to be a prominent feature of the show. Telltale's Minecraft: Story Mode is a good shout for appearing and integration with Microsoft's HoloLens is likely (given it featured during the device's announcement) alongside further information about how that augmented reality headset will be used with Xbox One.
A sure-fire headline-grabber would be the announcement of a Minecraft 2, but that would seem a slim chance at this juncture.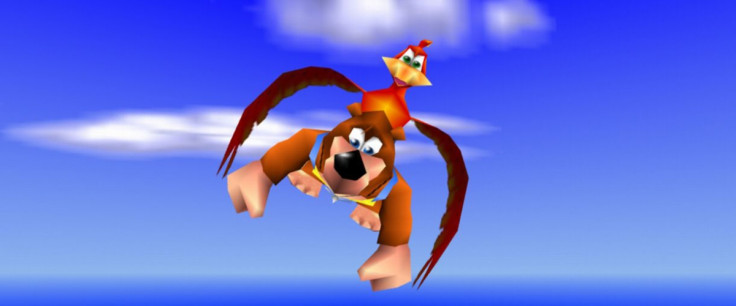 Fan-favourite Rare fighting series Killer Instinct could make a brief appearance with season three content, but more Rare franchises could also be making an appearance. Battletoads has been teased by Phil Spencer for a very long time now, to the point that we're certain a new game or a remake is in the works. The return of Banjo-Kazooie might also happen.
Third party games that could appear include Guitar Hero Live and the new Hitman in the works at IO Interactive, which is sure to appear in some form at somebody's conference.
Which leaves me with one major series – Gears Of War. The series created by Epic Games was a staple of the previous console cycle, with Microsoft buying the rights to it in January 2014. It then handed those rights to Black Tusk Studios – which has been working on a new game ever since.
That new game is very likely to be at Microsoft's show, and may even close it. A teaser trailer is about as much as we can hope for, but a remastered Gears Of War Trilogy for Xbox One isn't out of the question either. It would make sense too, both in terms of the sales it would generate and as an exercise for Black Tusk to get to grips with the series.