Microsoft indie boss 'would love to see' No Man's Sky on Xbox One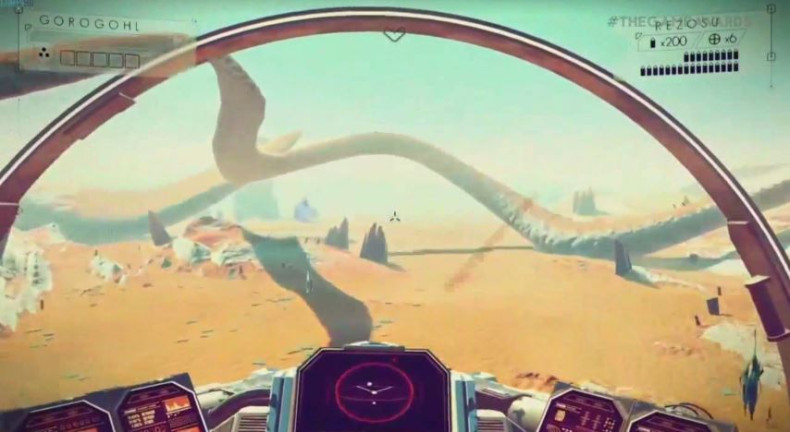 One of the biggest exclusivity deals of the generation so far has been Sony signing up No Man's Sky for PS4 following the enormous hype the game generated by its debut trailer in late 2013. The procedurally-generated space exploration game is also heading to PC, but a release on Xbox One seems unlikely at this stage.
That said Microsoft's indie division director Chris Charla is hopeful that something can be worked out down the line. In a refreshing bout of honesty (not from him per se, but from video game types in general) he said in the Inner Circle podcast that he "would love to see" the game on Xbox One.
Of course, he followed that up with saying that it is up to British developers Hello Games whether that becomes a reality once the game has launched on PS4.
Charla also spoke openly about the parity clause at Microsoft which has been known to put developers off making games for the Xbox One platform. The rule states that whatever the game in question, it must release on Xbox One at the same time as any other platform – which can be problematic.
Xbox boss Phil Spencer described the parity clause last year as intended to make Xbox One owners feel "first class".
The ID@Xbox boss's solution is to talk it about. "If you're worried about policies, we try to be really easy to get in touch with. When we talk to developers, we try to be really transparent. Don't assume that something you read on NeoGAF is our policy, just talk to us."
Charla later added that Microsoft isn't interested in other platform exclusives appearing on Xbox One months later without there being something "fresh" brought to the game for Xbox owners.
No Man's Sky is coming to PS4 and PC eventually, possibly this year, probably 2016.