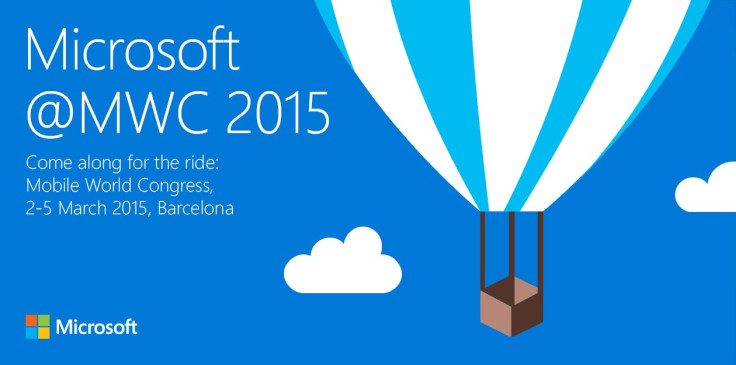 Microsoft is kicking off the first official day of Mobile World Congress 2015 with a press conference in Barcelona which is expected to see the launch of a couple of new Lumia smartphones as well as maybe some more details on Windows 10 for phones.
Having already seen big announcements from Huawei, HTC and Samsung at Mobile World Congress, Microsoft's press conference is taking place at the conference centre itself and will likely feature an appearance from the company's CEO Satya Nadella.
The last time Microsoft held a press conference it was to show off Windows 10 and we expect to hear more about its operating system on Monday, 2 March as well as the launch of a couple of new Lumia smartphones.
Where can I watch the Lumia press conference online?
Microsoft is holding a webcast of its launch event on its own website.
What time is Microsoft's Lumia press conference taking place?
The press conference will kick off at 8.30am local time in Barcelona on Monday, 2 March and here are the times for countries around the world:
San Francisco - 11.30pm (Sunday)
Dallas - 1.30am
New York - 2.30am
London - 7.30am
Barcelona - 8.30m
Paris - 8.30am
Amsterdam - 8.30am
Johannesburg - 9.30am
Moscow - 10.30am
Bangkok - 2.30pm
Beijing - 3.30pm
Hong Kong - 4.30pm
Seoul - 5.30pm
Sydney - 7.30pm
What to expect?
Microsoft accidentally let slip the names of the two smartphones it will launch on Monday, when its news website published a black article entitled Microsoft Lumia 640 and Lumia 640 XL: Keeping you prepared for anything.
While the article gave away little more than the names of the phones expected to be launched, other leaks suggest the Lumia 640 will have a 5in screen, and will be powered by the Qualcomm Snapdragon 400 chipset paired with 1GB of RAM and 8GB of storage. It is set to have an 8 megapixel camera on the read and a 1MP camera on the front.
As you may see from the specs, this is likely to be a budget smartphone and not the Windows 10 flagship we expect to see later in the year.
Details on the Lumia XL are a little more sketchy, but going purely on the name, this is set to be a super-sized version of the budget Lumia 640 which could mean it is a successor to the Lumia 1320 which was launched last year.
IBTimes UK will be at the press conference to cover any and all announcements and we'll be talking to Microsoft afterwards to get more details on its vision for the smartphone with Windows 10.