Microsoft has just unveiled the first completely new version of its Office suite of software, adding support for touch-enabled devices and cloud integration.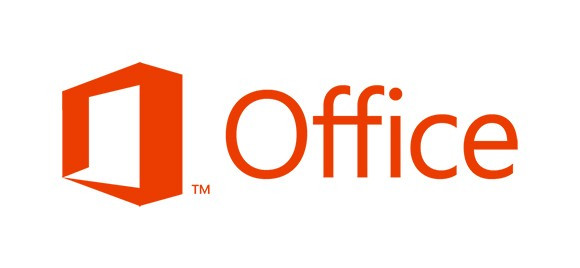 Microsoft Office 2013, also known as Microsoft Office 15, was announced by Microsoft CEO Steve Ballmer at a press conference today, and a consumer preview of the new software is available to download now.
Ballmer called Office 2013 "the most ambitious release of Microsoft Office that we've ever done." The most obvious change with the new version of Office is the focus on touch-enabled versions of the key Office apps, which ties in with the Metro interface of new Windows RT, tablet version of Windows 8.
"The new, modern Office will deliver unparalleled productivity and flexibility for both consumers and business customers. It is a cloud service and will fully light-up when paired with Windows 8."
Touch enabled
This includes support for multitouch gestures such as pinch-to-zoom, as well as support for stylus input allowing users to convert your scribbling to text automatically.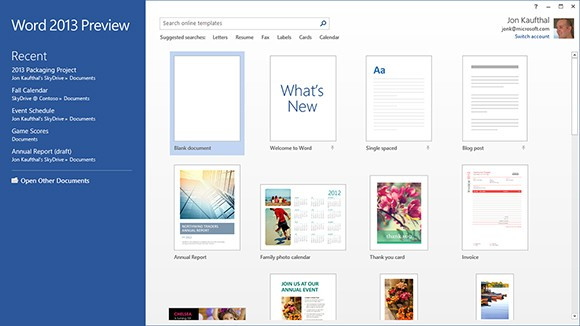 Office, which along with Windows is one of the most profitable products for the Redmond-based company, accounting for 60 percent of the operating profit at its latest quarterly earnings report.
Office will now be integrated with Microsoft's cloud service, known as SkyDrive, with all documents saved automatically to the cloud.
Microsoft Office 2013 consists of Access 2013, OneNote 2013, Outlook 2013, Publisher 2013, Excel 2013, PowerPoint 2013, Word 2013, InfoPath Designer and Filter 2013 and Lync 2013.
Microsoft is also looking to make Office more social by integrating its recently acquisition Yammer into its products. Yammer is a corporate social network it purchased last month for $1.2bn.
Following Microsoft's purchase of the VoIP service Skype last year, it has integrated the service somewhat with the new Office products, giving each subscriber 60 minutes of Skype credit each month.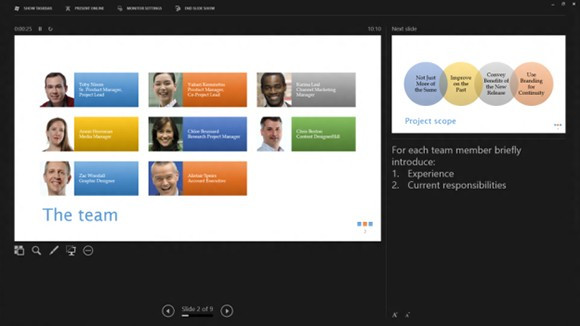 Office will no longer be tied to a specific PC but you will buy an Office 365 subscription which you will be able to use across a range of up to five devices. There are a range of subscriptions available depending on your needs ranging from home user to enterprise.
The consumer preview is available to download now, here.