A teenager from Peterborough has become the second pupil at his school to be crowned a Microsoft World Champion.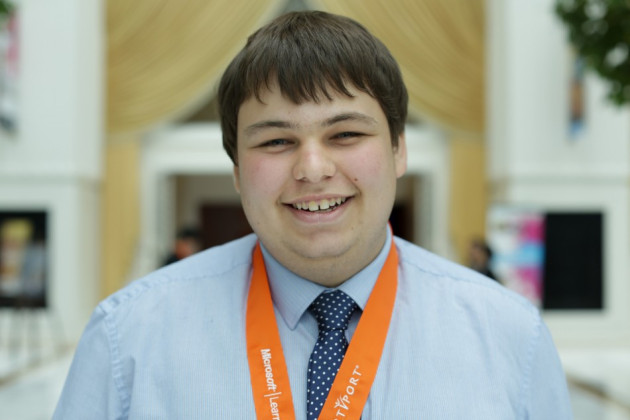 Kieran Youngman, a 17-year-old student from Peterborough, won the gold medal for Word during the Microsoft Office Specialist World Championship, an annual competition that challenges users to complete complex tasks using the Microsoft Office suite.
This is the second time someone at Kieran's school, Sawtry Community College, has won first prize in Microsoft's World Championship with Rebecca Rickwood taking home top prize in the Excel category in 2011.
More than 344,000 entrants participated in the competition, though only 100 were selected for the final rounds. Youngman claimed first place in the Word category and was awarded a $5,000 (£3,200) scholarship fund.
"Certification is validation that you know what you're doing," said Youngman. "There's no other way to prove that you can do what you say you can. It's an industry standard."
Kieran added that his victory will help him in terms of future employment as it will "show any employers that I know how to use Microsoft Office products, I know them quite well."
As part of the finals, held in Washington DC, competitors were challenged with presenting information in Word in dynamic, clear and inventive ways. The silver medal was award to Yi-Ping Lui from Taiwan and North American entrant Emily Peet took the bronze.
Other categories challenged entrants to demonstrate their skills using Excel and Powerpoint.
"More than 650,000 exams were uploaded as part of this competition, so these student winners are truly the best of the best at effectively using Microsoft Office tools," said Alison Cunard, general manager for Microsoft Learning Experiences Group.
The Microsoft Office Specialist World Championship has now been running for 12 years and in 2014 will be held in Anaheim, California.
"This year we had a 24 percent increase in the number of participants, and more than 4 million individuals have now taken a Microsoft Specialist exam to validate their skills," said Jim Holm, executive vice president of competition organiser Certiport. "Holding the World Champion title will stand out on their resumes as they continue their academic and professional careers."