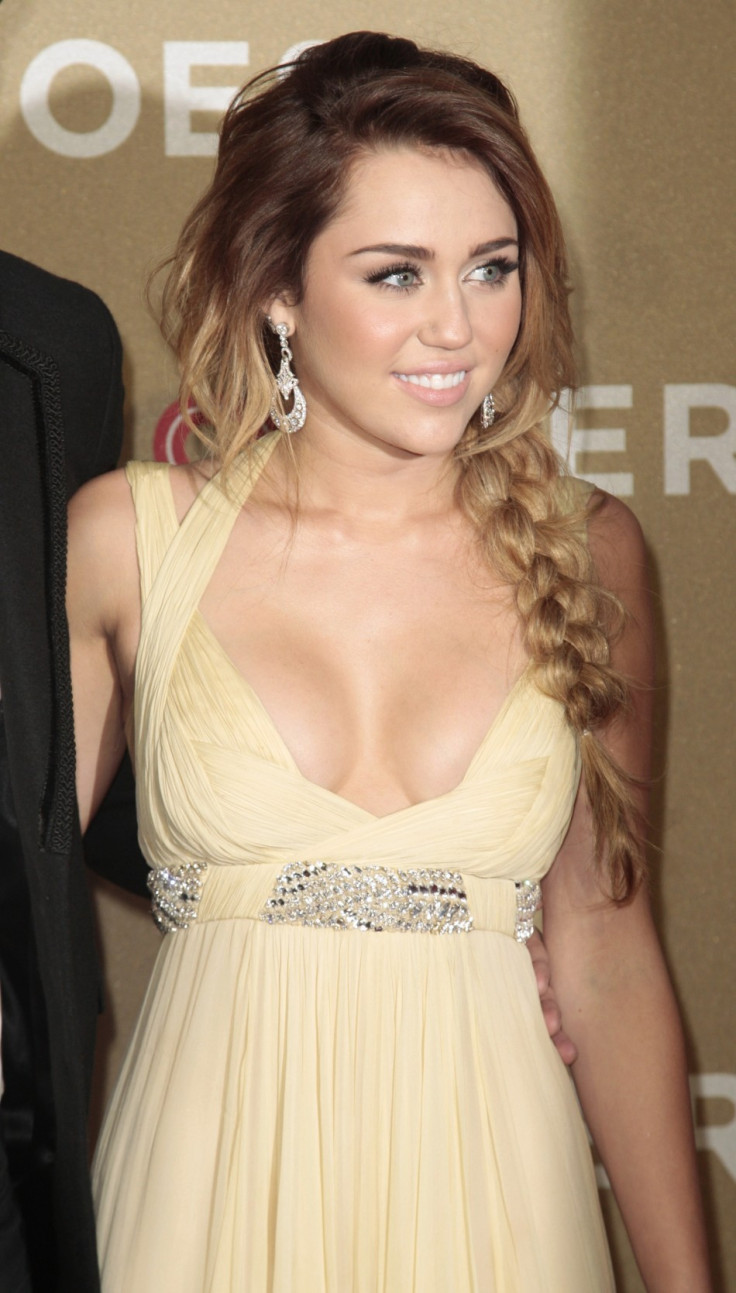 Popstar Miley Cyrus has slammed rumours that she had a boob job following her red appearance in a low-cut Roberto Cavalli dress gown at a Los Angeles event at the weekend.
The 19-year-old singer, who was accompanied by her boyfriend actor Liam Hemsworth, took to Twitter to deny the claims after reports circulated that her seemingly fuller cleavage was down to her having breast enhancement surgery .
In a bid to set the record straight and reassure her fans Miley tweeted: "Thank you for the compliment but these babies are all mine.
"I wish they'd realise you don't have to be fake to be beautiful!"
She later added: "HA! Yeah! And I'm 19!!! BOOBS GROW PEOPLE!"
Cosmetics expert as had added to the mounting boob job speculation after claiming that the Hannah Montana star's ample bosom appeared more full and round than it used to.
According to reports, the volume of her cleavage was an indication that she had had a breast augmentation.