Miss Universe 2013 Evening Gown Round: Contestants Flaunt Curvaceous Gowns [PHOTOS + VIDEO]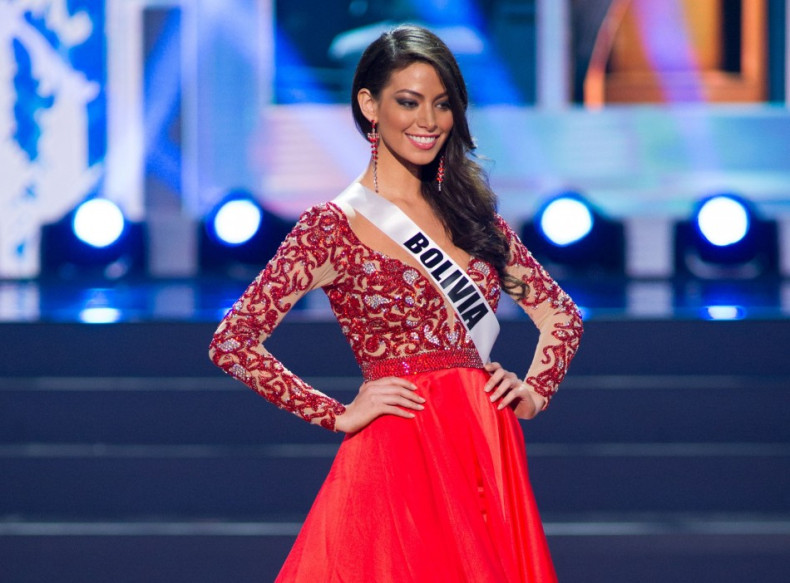 The Miss Universe 2013 evening gown round saw a plethora of fine creations as contestants presented themselves in curvaceous gowns during the Preliminary Competition.
The damsels flaunted their ensembles during the contest held at Moscow's Crocus City Hall on 5 November.
Evening gown round is as important contest of a beauty pageant as the coronation itself.
(Watch the live stream video of the preliminary competition here)
The 2013 Miss Universe contestants showed off bespoke curvaceous gowns that silhouetted out their figures.
While contestants from Chile and Botswana opted for elegant black gowns, Miss Universe Argentina, Brenda Gonzalez, Lexi Wilson of Bahamas and Bolivia's Alexia Viruez stood out in bold and bright ensembles of royal blue, fuchsia pink and vibrant red.
Most of the contestants donned subtle hues of peach, off-white, olive green, aqua blue and grey.
Noémie Happart, Miss Universe Belgium 2013, stole the spotlight with her layered and frilled gown.
Lucia Aldana, Miss Universe Colombia 2013, appeared angelic in her immaculately white evening gown.
The preliminary round also saw all 86 contestants vying in swimwear.
The finale of the 62nd edition of Miss Universe pageant will take place on 9 November when a contestant will be crowned the Miss Universe 2013 by the reigning beauty queen, Olivia Culpo of USA. The contestants will be judged in three categories: swimsuit, evening gown and personal interview. (Read: Miss Universe 2013 Timeline).
Scroll down to view the gorgeous contestants in their stunning evening gowns.