Amid preparations for the Miss World 2013 pageant's finale, contestants took time out to visit a few places in Bali and get the feel of the place.
The contestants of the 63rd edition of the Miss World pageant stepped out into the sun, with Wenxia Yu, Miss World 2012 who arrived in Bali on the eve of the official opening ceremony. The event will take place on the evening of 8 September.
Wenxia Yu took a small group of Miss World 2013 contestants to visit popular tourist attraction, Tanah Lot - an ancient rock temple located off the island of Bali. The contestants enjoyed a spectacular view of the sunset from the temple. They also visited a local street market, where they greeted and talked to local residents.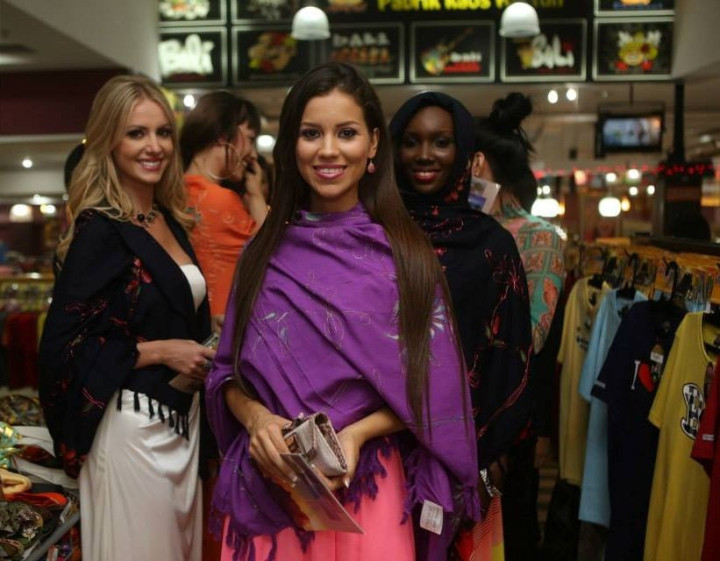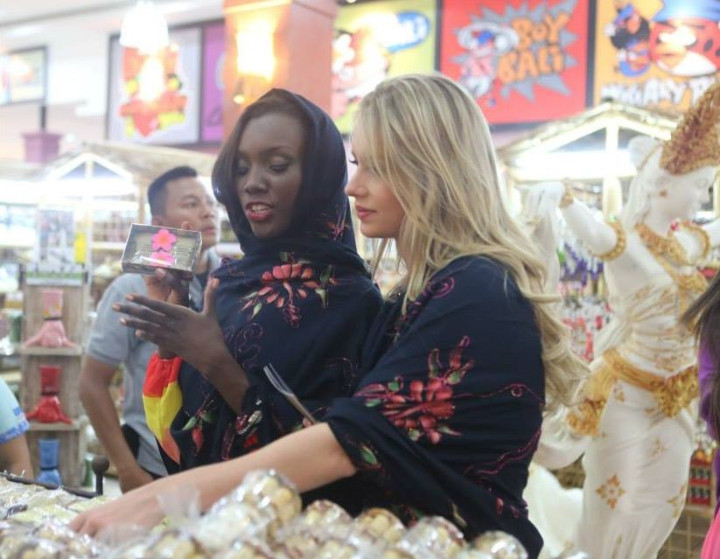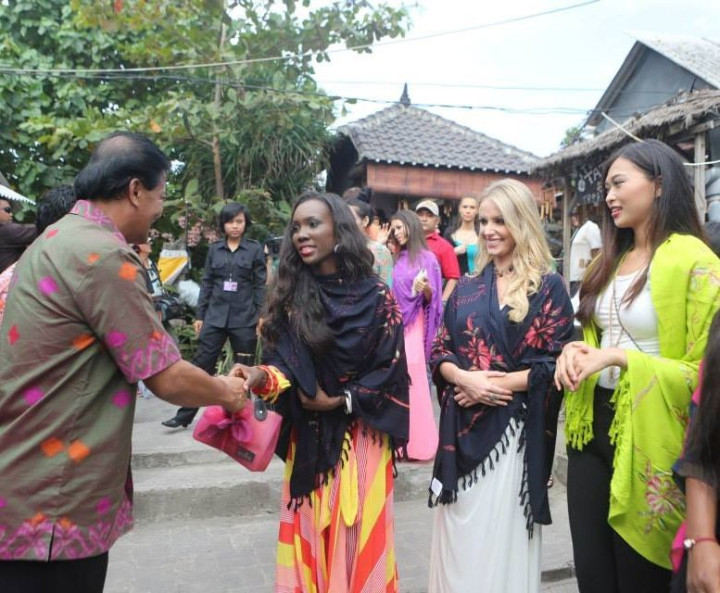 To round off the evening, the contestants enjoyed a beachside dinner, with the sunset for company, at the Bali Nirwana resort. The meal was also their farewell dinner, as the contestants leave Bali on Sunday, to take part in further activities in Jakarta ahead of the pageant's finale. Apart from traditional cuisine, the banquet also featured local dance performances by Balinese artists.
A record 131 contestants from different countries, including Miss England Kirsty Heslewood and Miss Wales Gabrielle Shaw, will compete for the coveted Miss World title on 28 September in Jakarta. The winner will be crowned Miss World 2013 by reigning queen Wenxia Yu.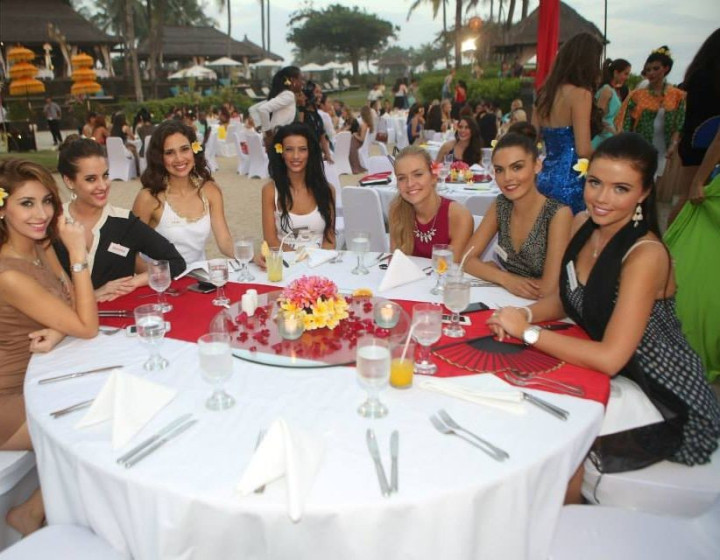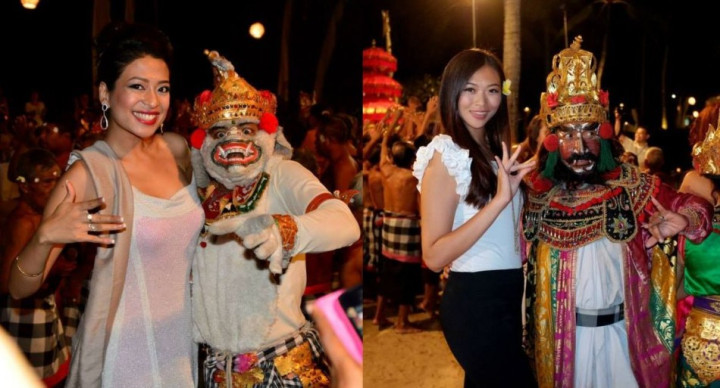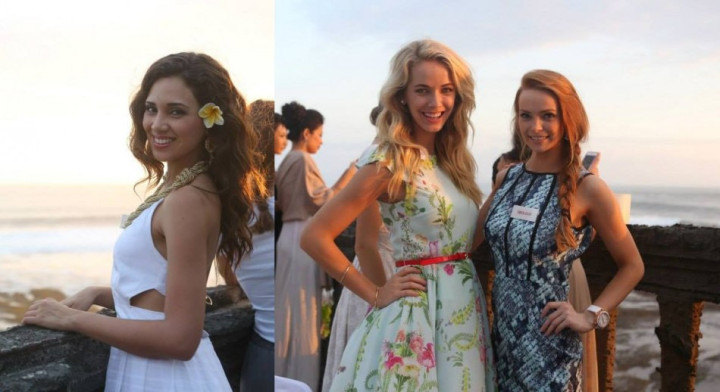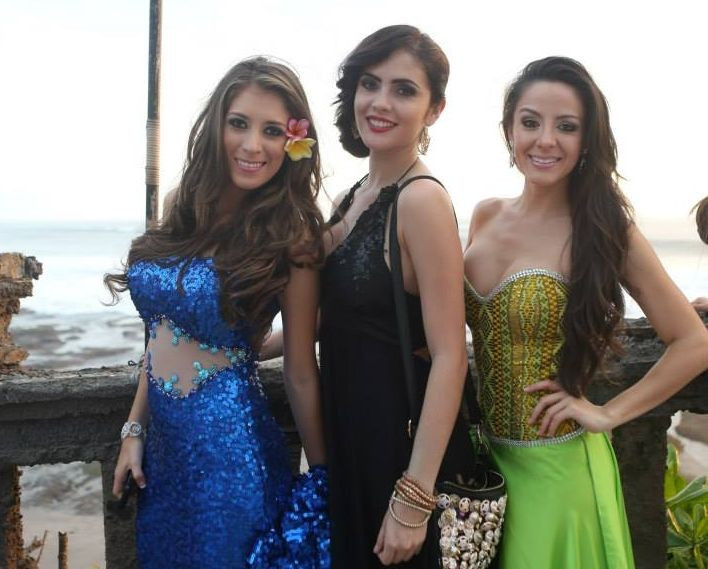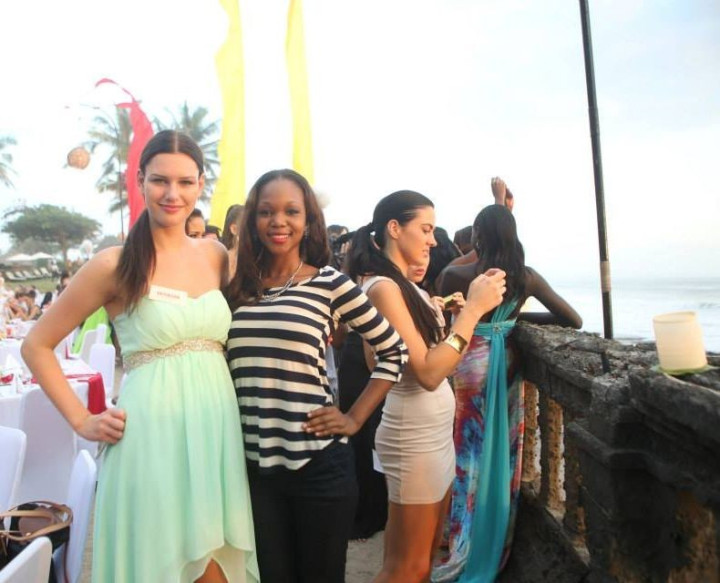 READ: Miss World 2013: Contestants Won't Wear Bikini for Beach Beauty Contest
READ: Miss World 2013: Contestants Learn Indonesian Dance for Pageant Finale [PHOTOS]
READ: Miss World 2013: Contestants Prepare for Talent Show in Traditional Dresses [PHOTOS]