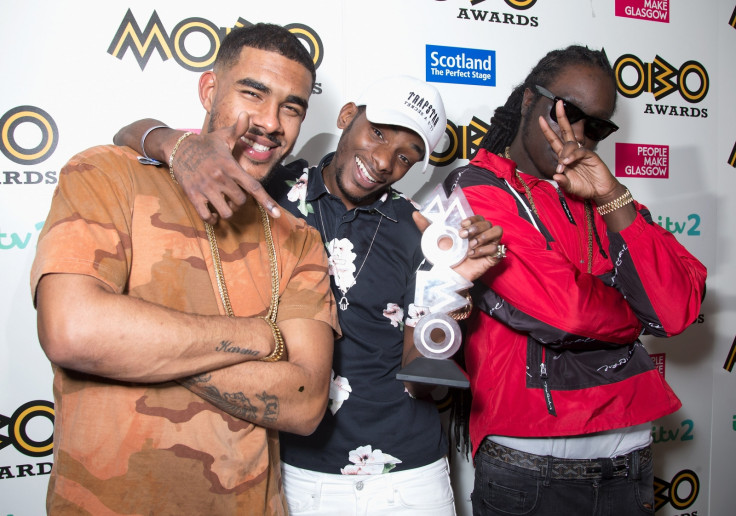 All was well at the 2016 MOBO Awards held in Glasgow on Friday (4 October) till show hosts Rickie Haywood-Williams and Melvin Odoom named London-based band WSTRN for the best song award. As it turned out, the presenters had goofed up with the names and wrongfully awarded WSTRN for the category instead of the real winner, MC Abra Cadabra.
What followed next was some backtracking on part of the hosting duo as they took to the stage again to correct their mistake and name the real winner.
"OK, so ladies and gentleman, we're extremely sorry but somebody picked up the wrong envelope for best song earlier on," Haywood-Williams was quoted as saying. "The wrong winners were announced. So... we need to correct that."
Unfortunately, by the time MOBO presenters realised their error, the best song award had already been handed out to the R&B trio followed by an acceptance speech from the Londoners. In fact, reports suggest that viewers were perplexed right from the time when WSTRN took to the stage to collect their award to the background tune of Abra Cadabra's and Krept & Konan's Robbery.
However, all was not lost for the English band as WSTRN bagged the Best Newcomer award and also seemed to take the goof-up in good spirits.
The official Twitter account of MOBO Awards later cleared the air with a message from their production company. "I'm sorry it shouldn't have happened and apologise especially to @MOBOawards, @ITV2 and @WSTRN. In over 20 years of live TV we've never made a mistake like this, but due to human error the wrong winner for MOBO best song was announced tonight," the tweet read.
However, fans and followers on Twitter slammed presenters for the goof-up. "The MOBOS was an absolute shambles 2 hours of waste that I will never get back," a viewer tweeted.
"No way did they announce the wrong best song, awkward", another one wrote.
Here are some of the other tweets slamming the MOBO presenters: