Moto G (2014) Review: Still The Budget Android Smartphone to Beat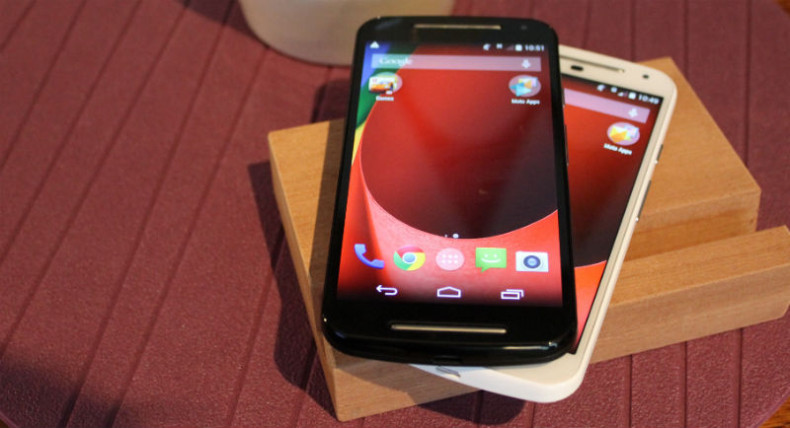 Key Features:
5in display (720 x 1280)
Qualcomm Snapdragon 400 with 1GB RAM.
8GB/16GB; microSD up to 32GB.
8 megapixel camera w/ autofocus & LED flash.
11mm; 149g.
Android 4.4.4 (KitKat)
2070mAh battery
Price as Reviewed: £150
Motorola Moto G (2014) Review
Motorola's revamped Moto G for 2014 (aka Moto G2) builds on the successes of the 2013 version with a number of features and aesthetic improvements, but sticks with what works under the hood in terms of the same Qualcomm Snapdragon 400 chipset. The Moto G2 comes packing stock Android KitKat (version 4.4.4), and that's great for reasons expanded on further down.
The model I reviewed is the dual-SIM variant available in the UK - a key feature for the savvy smartphone user who likes to spread their services across multiple networks offering the best deals on data and voice, or those who wish to separate out their personal and business lives.
While doing the latter is somewhat tricky on the current version of Android, the new Moto G will get the update to Android L which is strongly rumoured to include multi-user logins, making the sharing of the phone between two users each with their own SIM a real possibility.
---
Moto G (2014): Design
---
The Moto G, like the original, has a solid feel to it, although it is most certainly plasticky – it seems like it can handle a few knocks in its lifetime. With a range of colourful options for the interchangeable shells and covers (Chalk, Cherry Red, Lemon/Lime, Liquorice, Royal Blue, Spearmint Green, Turquoise, and Violet) users might allow themselves a few scuffs as an excuse to trade up. Buyers will have a choice between white and black frontage.
The tapered curve and smoothly rubberised rear cover offers welcome grip in the palm; a good thing as the large 5in screen means the Moto G is not a dainty device.
The chrome front-facing stereo speakers stand out above and below the screen, and they can belt out music at an impressively loud volume, although they understandably lack bassy chops.
Depending on how much music and gaming data you want to carry around, the choices of a paltry 8GB or meagre 16GB model will likely not impress. Luckily this can be expanded with up to 32GB MicroSD storage (not bundled), another improvement over the 2013 progenitor.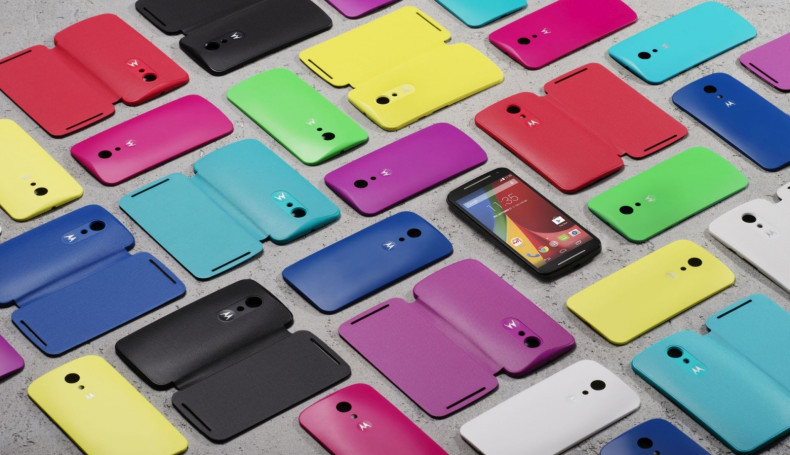 Somewhat disappointingly, there is no LTE (4G) antenna in the initial versions of the Moto G, offering only 3G. It's possible Motorola could be planning on mimicking the 2013 version rollout which saw a 4G model introduced a few months into its cycle. It's an annoying exclusion.
---
Moto G (2014): Screen
---
The screen on the 2014 edition of the Moto G has the same 1280 x 720 resolution as the original, but the larger screen size means the pixel density is down to 294 pixels per inch (ppi) - compared to 326ppi on the 2013 model.
As the numbers imply, the image clarity and sharpness isn't as good as other 5in smartphones such as the Galaxy S5, Xperia Z3 or even the year-old Nexus 5 - but unless you apply careful scrutiny, you're not likely to notice much in day-to-day use.
The colours are bright and vibrant enough, and the roomy screen space is definitely a positive for those who spend a fair bit of time reading or watching content on their phone screens.
---
Moto G (2014): Performance and Battery life
---

The Moto G offers middling performance compared to powerhouses currently on the market, but it's certainly not a low-end slouch. The Snapdragon 400 (Quad-core 1.2GHz Cortex-A7 CPU + Adreno 305 450MHz GPU) coupled with 1GB RAM has enough grunt to get most smartphone jobs done without getting bogged down and frustrating the user.
The lightweight stock Android implementation is a boon here, as there aren't any shoddy third-party apps or UI clamouring for your clock cycles (unless you install them yourself).
The thorough benchmarking chaps over on PhoneArena have firmly placed the Motorola Moto G (2014) between its brethren the greater Moto X (2014) and lesser Moto G (2013) in terms of performance.
The 2070mAh battery returns from the 2013 model, and it didn't let me down during a regular day of music listening during commute, email, messaging, social networking, webpage loading, the even ironically rare phone call, typically lasting the day with a bit to spare until it reached its charging point at home. This is more than can be said for my withering Nexus 5.
PhoneArena benchmarked it at 6h 17m of battery life under its tests of daily duress, earning it a 'good' rating, albeit 55 minutes less versatile than the original Moto G's 'excellent' 7h 12m - the larger screen is likely to blame for that.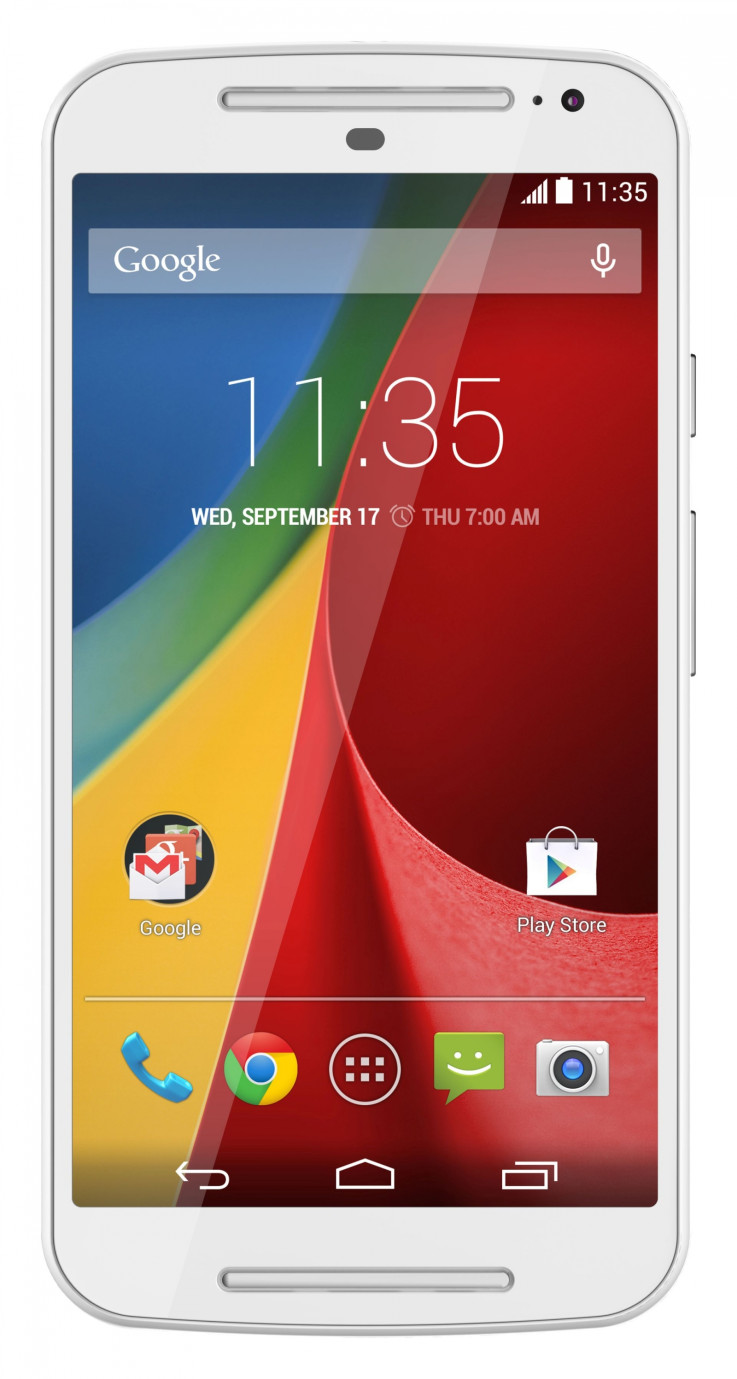 Moto G2 white front
Motorola
---
Moto G (2014): Camera
---
The 8 megapixel camera isn't impressive on paper, nor in the real world. It performs adequately for casual happy-snaps and party-time shenanigans documentation. As with most mid-range smartphone camera sensors, it begins to struggle in low-light conditions, or gets a bit washed out when using the LED flash.
It's a step up from its predecessor, but then again, it had to be.
Motorola's camera software is simple and user-friendly enough, but not terribly exciting - it can also prove a little finicky when you just want to snap off a quick shot. Adventurous users can unlock a raft of hidden camera settings for the Moto G if they wish to eke out some more photographic customisation.
---
Moto G (2014): Software
---
Android KitKat (version 4.4.4) comes out the box in near stock state, with only a few unobtrusive Motorola apps included which are actually quite handy. This means users will get Google's Now Launcher UI as it was intended – although they will need to marry their portable digital life to Google's various services to maximise its potential. This neat and tidy Android version means the phone still makes good use of its aging chipset.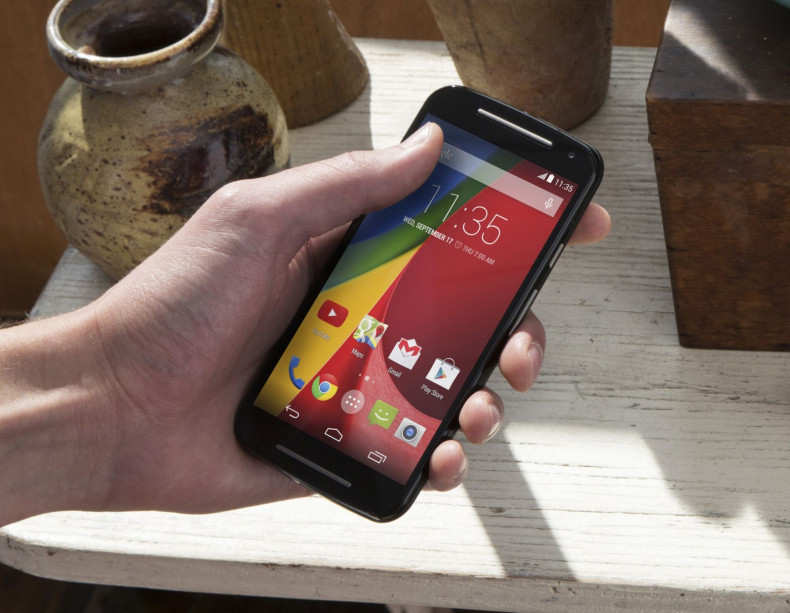 Motorola will officially support Android updates for the 18 months following its September 2014 launch; the imminent Android L update should prove very interesting.
The OS is delivered as stock, aside from a few Motorola Apps: Alert, Assist, Help, and Migrate.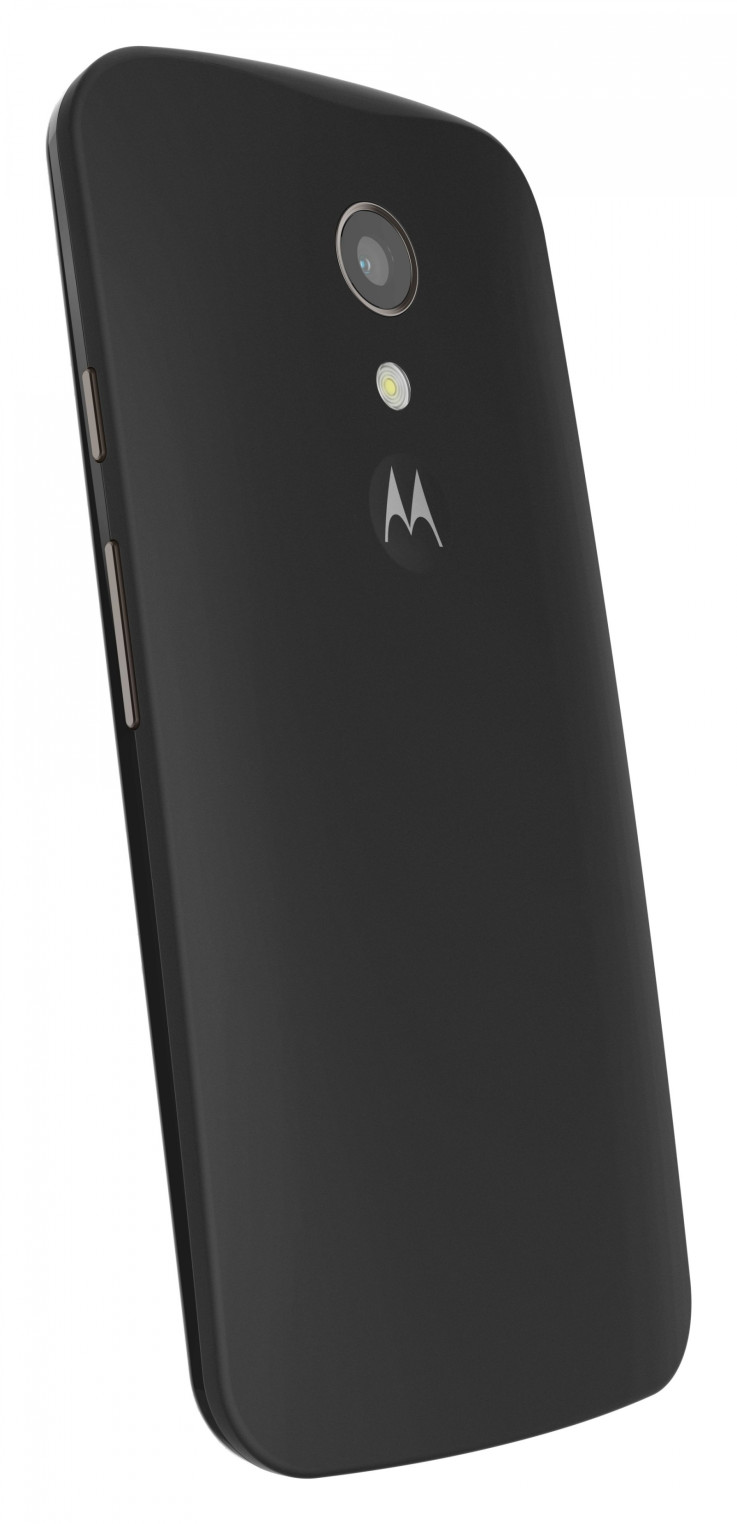 Moto G2 rear
Motorola
Alert is a neat app that provides user geo-fencing alerts (to ensure your kids get to school, or alert you when they leave, for example), GPS tracking, and emergency alerts to a group of predefined contacts.
Assist allows the user to setup usage profiles that adapt to your habits, notifications, contact group settings, and calendar events – essentially trying to avoid having interruptions during the big meeting, or filtering out unwanted notifications.
Help is a glorified phone user manual.
Migrate is something you'll probably only use once, but it did its job very well, copying across a variety of phone settings, call logs, message histories, photos, videos, etc, from your old phone to the new Moto G.
With the flexibility of Android and the vast Play Store to explore, users can just about customise their experience however they see fit without being harassed by pre-installed third-party app crud.
---
Moto G (2014): Price and value
---
This is a fantastic mid-range smartphone at a good budget price. The combination of solid design and lightweight stock Android means it will perform admirably as a workaday device without pinching your wallet.
Scores
Screen: 6/10 - Pleasantly big for those who like that sort of thing, but not particularly crisp of breath-taking.
Camera: 6/10 - Pictures decent enough for your social media snaps, but don't expect to win awards.
Software: 10/10 – The best stock version of Android, just as Google intended a phone to be.
Design: 7/10 – Capable hardware under the hood that gets the job done with no complaints.
Build Quality: 7/10 - Solid and functional, with a flamboyant streak for those who like to show off.
Overall: 8/10 – An excellent mid-range android smartphone that won't break the bank.
The Good:
Affordable price
Stock Android
Robust build
Loud external speakers
The Bad:
Slightly aged hardware
Limited internal storage options
No LTE (4G)