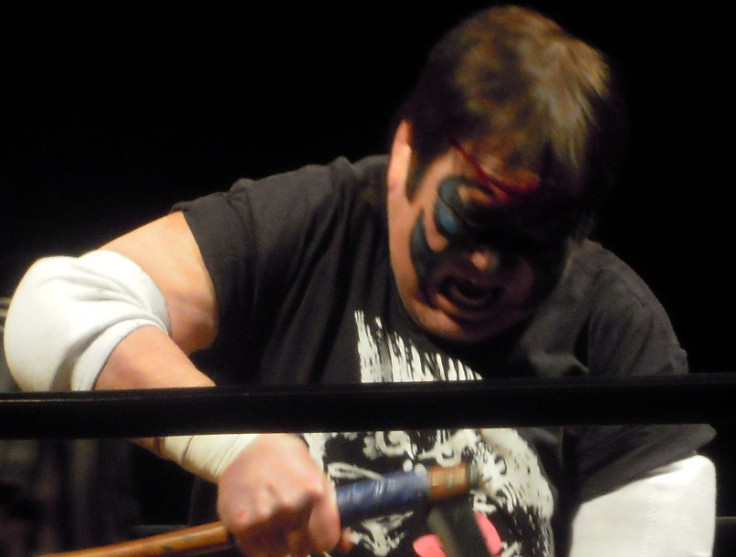 Mr Pogo, the Japanese wrestler who took garbage and hardcore matches to insane new heights throughout the 1990s, has died. He was 66. He suffered complications while undergoing a routine back operation at a hospital in Gunma Prefecture.
Born Tetsuo Sekigawa on 5 February 1951, Pogo originally had his heart set on a career in judo. However, following a knee injury, he switched his attention to professional wrestling and graduated from the New Japan Pro Wrestling dojo in 1972. However, he found the ritualistic world of puroresu didn't suit his rebellious attitude and instead moved to North America.
Upon switching continents, he worked with a wide variety of competitors including Harley Race, Jake Roberts, Ric Flair and even a young Bret Hart in Canada's Stampede Wrestling. Originally going under the name Judo Lee, he switched to Mr Togo while competing in the Central States territory, a mark of respect to the 1950s Japanese wrestling legend The Great Togo. However, constant misspellings by both bookers and wrestling magazines saw him settle on Mr Pogo instead.
Having briefly returned to NJPW in the mid-80s before a spell in Puerto Rico, Pogo joined Frontier Martial-Arts Wrestling (FMW) in 1990, where he truly established himself as a wrestling icon. He began a long-running feud with Atsushi Onita almost instantly, which saw the two compete in a variety of insane death matches including an Electrified Exploding Barbed Wire Double Hell Death Match, a No Rope Barbed Wire Double Hell Death Match and a Barbed Wire Barricade Street Fight Death Match.
Mr Pogo immediately established himself as the leading heel in death match wrestling, always willing and eager to set fire to his opponents, attack them with a scythe or simply push them into a pile of barbed wire and explosives.
After breaking his neck in a Double Hell Death Match with Terry Funk in 1996, Pogo began to wind his career down, although he wrestled infrequently until at least 2012. He ran for a senate seat in 2003 but was unsuccessful.