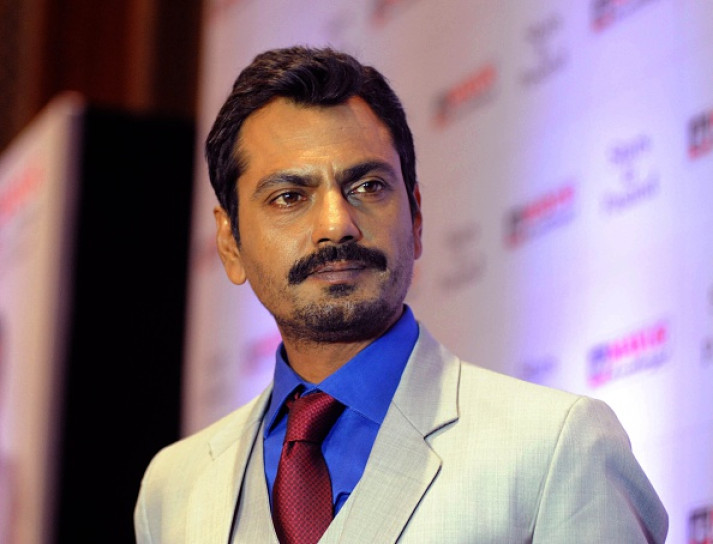 Nawazuddin Siddiqui is renowned for taking on dark, edgy characters who exist on the periphery of society. Winning acclaim for his stark performances in films such as Gangs of Wasseypur, Miss Lovely and Dev D, his latest role as a serial killer in Raman Raghav 2.0 takes him to a whole other level of sinister.
The thriller, directed by Anurag Kashyap, is based on the notorious psychopath Raman Raghav who embarked on a murderous killing spree in Mumbai during the mid-1960s. As he delved into the dark and dangerous mind of a cold-blooded killer, the award-winning actor told IBTimes UK revealed he was left disturbed by the experience.
"It was very difficult, because he has a very different kind of philosophy and logic to a normal person," Siddiqui explains. "He could give a justification for these murders. I don't believe his rationalisation but in order to play the part I had to believe him through that process of portraying him on screen. I felt disturbed at the time and it had an effect on my mind because I'm not like that. When you play these kinds of roles of course it will affect your mind."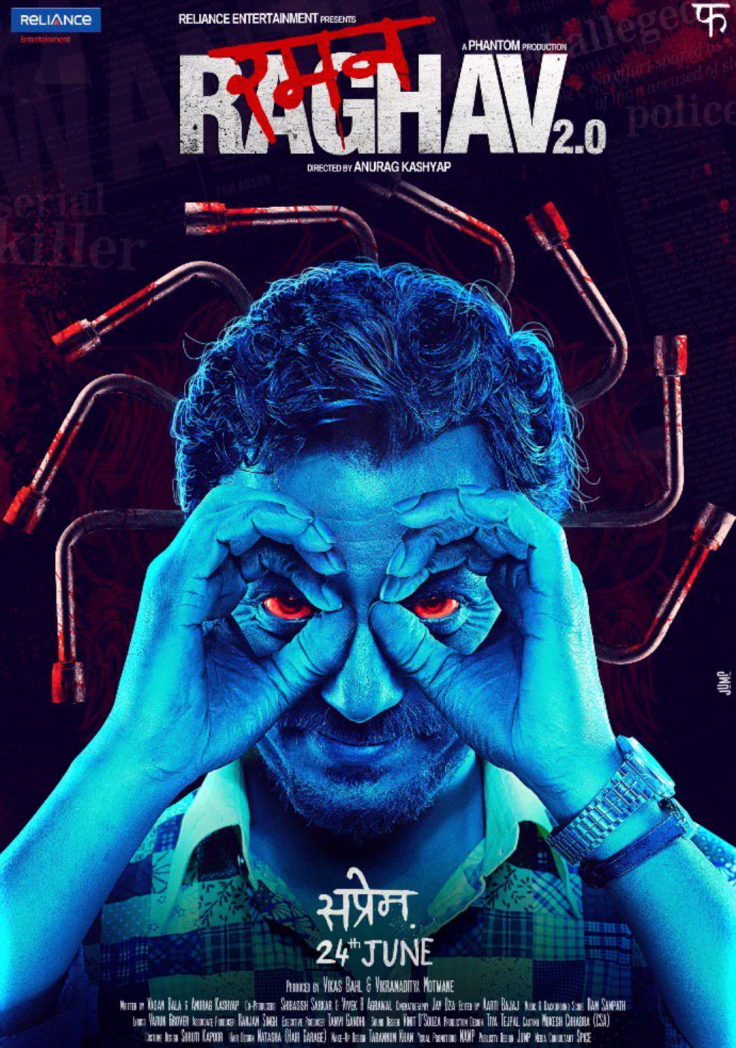 The film premiered at the Cannes Directors' Fortnight with Siddiqui winning accolades for his chilling performance, drawing comparisons with Anthony Hopkins' role of Hannibal Lecter in The Silence of the Lambs. Making his eighth trip to Cannes to date, Siddiqui said: "It was a great reception in Cannes. People appreciated the film and the performance and I was so excited for it to be so appreciated."
A trained theatre actor, Siddiqui found success in films after being cast by director Anurag Kashyap in Black Friday. It was the beginning of a cinematic partnership that would spawn a succession of pathbreaking films and seminal performances that have resulted in Nawazuddin being hailed by Naseeruddin Shah as "one of India's finest actors."
Describing his long-running association with Kashyap he explains: "Anurag always gave me a certain kind of "un-comfort zone" which I appreciate a lot. If you give me the usual kind of role I'll be bored a lot. We have a great equation because he gave me such unexpected roles. He called me for a dance number in Dev D and it was completely unexpected from me and then he gave me the Gangs of Wasseypur character and it was also really unexpected. So, we have a certain kind of chemistry and equation. I don't know what it is but when he's directing me I feel I can do the best in the world."
Bringing realism and credibility to commercial cinema, Siddiqui has been courted by the biggest superstars of the industry, starring alongside Aamir Khan in both Peepli Live and Talaash, and with Salman Khan in Barangi Bhaijaan. He's also set for an eagerly anticipated face-off with Shah Rukh Khan in Raees.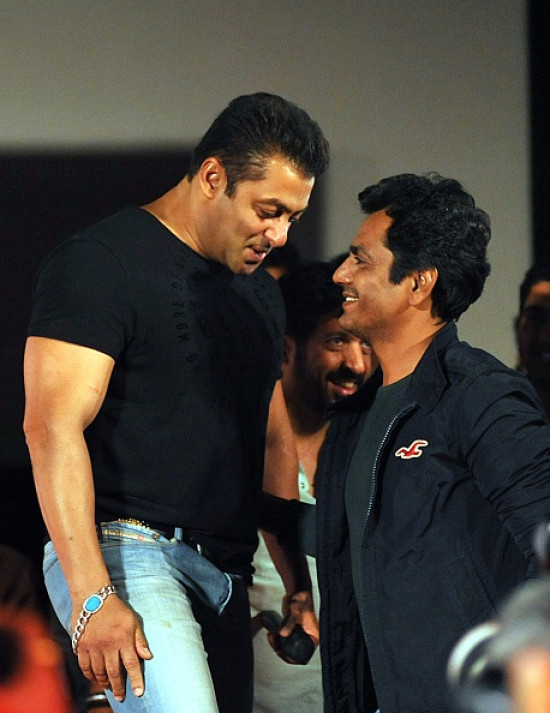 Most recently, Siddiqui was seen sharing screen space with Indian cinematic icon Amitabh Bachchan in the thriller TE3N. The unassuming 42-year-old admits it is overwhelming to win praise from his peers, but even in the face of a superstar, he is intent on focusing on his craft. "When someone appreciates our films I feel on top of the world. When great actors say such things about my performance I feel humbled but also some pressure," he explains.
"When you're acting in front of such big stars and superstars you feel of course, no doubt, they are the superstars in our country. But when you are portraying the character in front of them, you can't regard them as a superstar. They are the character. If I am performing in front of any superstar, if I feel they are the superstar, you are not giving the respect to them as their character. I would like to work with every great actor. I hope to work with Naseeruddin Shah."
Despite being one of the most critically acclaimed stars of Indian cinema today, the self-effacing actor maintains that he is unchanged by fame. "I am the same. Trust me. People have changed. They are giving me respect and thinking about me for their films. And its good that after such a long time and a lot of hard work people are giving me roles. But as far as me, I haven't changed."
Raman Raghav 2.0 releases on 24 June. Watch the trailer below: