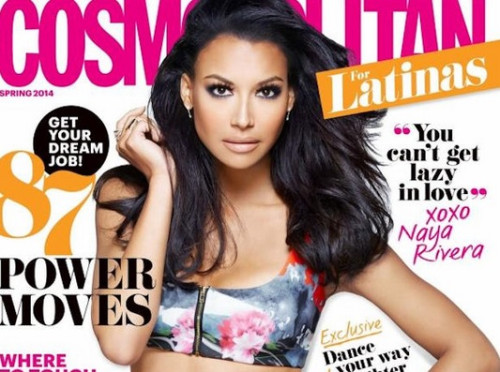 Glee Star Naya Rivera has revealed that she has sex "everywhere" with her fiancé, rapper Big Sean.
According to the 26-year-old actress, women cannot get lazy when they are in relationships and must try new things to keep the passion.
She revealed her advice in the latest issue of Cosmopolitan Latinas, where she admitted to owning "tons" of nice lingerie and installing a stripper pole in the couple's home.
"A lady should be a lady. You can't get lazy - it takes work," she said.
Rivera, who announced her engagement in October when she flashed her giant engagement ring, said she one asked a stripper how she kept her skin so soft.
"She told me to use baby oil instead of lotion," Rivera reveals, adding, "You always have to make an effort. We have sex in public. We have sex everywhere."
The brunette added that even though she was a strong woman, it felt good to let her future husband take the wheel.
"I think he's going to be an amazing husband and he'll make a great father someday. He's so kind to people, but he also wears the pants in our relationship, which I love," she said.
"We Latinas are very independent and strong, so it's even sweeter that I've found somebody who can let me out of that role for a minute."
When Rivera isn't on TV or modelling, she is busy indulging her domestic side.
"Latinas are really great nurturers who are great to our men; we love hard and we love to cook," she revealed. "The other morning I woke up and was like, 'I need china—this table needs to be set all the time!' Focusing on those things is where I'm at right now."