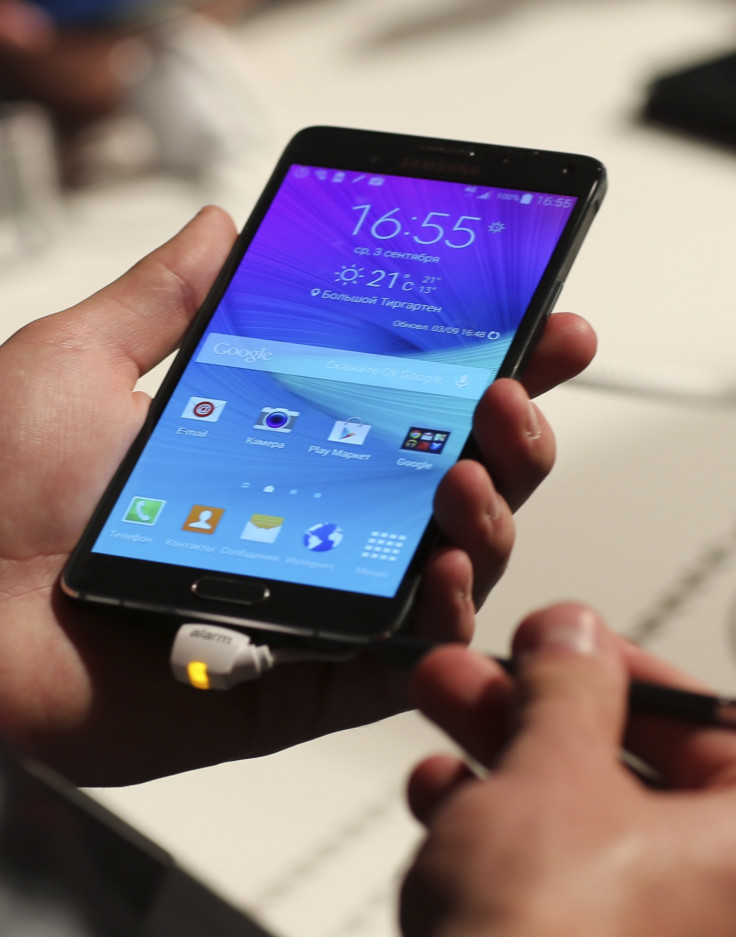 Samsung's new Galaxy Note could incorporate an automatically ejectable input touch pen system, suggests a patent filing.
A patent, which Samsung filed in the fourth quarter of last year, has recently been published by US Patent and Trademark Office (USPTO). It reveals a pen that could stay locked into the smartphone and released only when the user provides a special voice command and/or gesture. Check the following drawing showing an internal view of the device with the touch pen being automatically ejected.
How does the ejectable input touch pen work?
As Samsung explains in the patent, the Galaxy Note will be able to sense an automatic ejection event and supplies power to the first electromagnet (as shown in number #1401 in the drawing). When power is supplied, the first electromagnet will push the (#1101) magnet having the same polarity towards the pen hole by repulsion.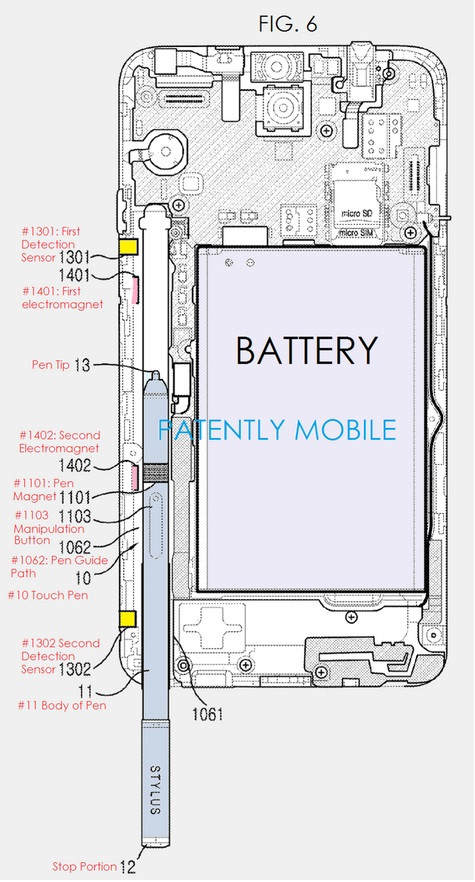 "The (#1402) second electromagnet having a different polarity will pull the magnet (#1101) thus the magnet of the touch pen may move from a location at which the first electromagnet is located, to a location at which the second electromagnet is located, and as a result, the touch pen may be ejected from the Galaxy Note (or electronic device) according to the distance between the first electromagnet and the second electromagnet," notes the patent.
In case the pen is not ejected properly, it would be notified to the user through a visual information on the display or auditory or tactile information through vibration, suggests another figure in the patent.
Locking system
The patent further reveals details about the locking mechanism of the pen. The Galaxy Note is expected to include a locker mechanism, wherein the end of the locker is formed as a protrusion having a hook shape, and arranged to overlap with the pen guide path.
When the pen is completely inserted into the Galaxy Note and confined by the locker, it would still be able to be free from confinement. Besides, the significance of the manual ejection of the pen is that it could either use a simple shape gesture on the display or a voice command to eject the pen.
Samsung in the patent notes: "Since it is possible to automatically eject touch pen only with a simple manipulation and/or command, it is easy to manipulate the electronic device with one hand, and since a separate locking device for confining the touch pen isn't needed, it is possible to enhance the usage of the electronic device."
Source: Patently Mobile