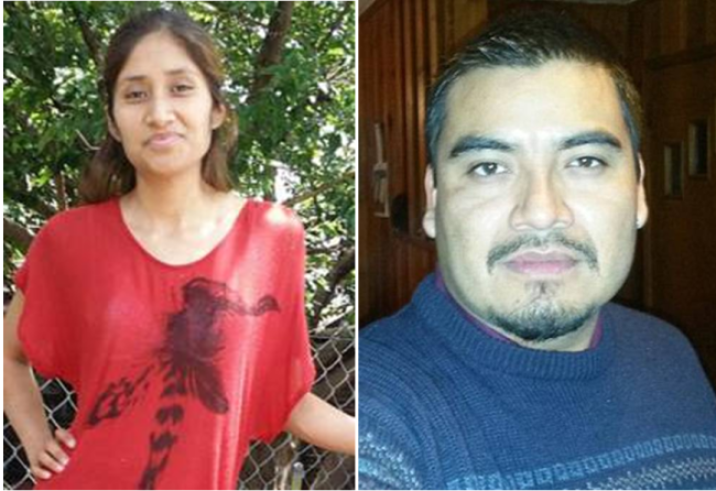 Two Texas newlyweds died in a freak accident when their cars collided head-on on their way to work.
Nicholas Cruz, 31, and Cristina Muniz, 26, were driving on a narrow road with no markings when Muniz's car drifted across the road and smashed into her husband's truck at the crest of a hill.
The couple, who were originally from Mexico, both worked at the Mahard Pullet Farm, near Wichita Falls, on the border between Texas and Oklahoma.
Due to differing shift patterns, the husband and wife often took separate cars to work. The couple are believed to have been driving in separate cars between two different buildings used by their employer in the run-up to the accident.
Rescuers needed specialist equipment to cut both victims from the wreckage, as neither was wearing a seatbelt.
Department of public safety trooper Jymie Ha told the Times Record News: "It appears speed and the layout of the road, including a hill crest, are going to be factors in the cause of the accident."
The couple married in April last year and leave behind three young children.
Earlier this week, two female basketball players at Texas A&M University-Commerce named as Aubree Butts, 20, and 21-year-old Devin Oliver were killed in a car crash when their car collided with an 18-wheel tractor-trailer.
According to figures from the US Department of Transportation's National Highway Traffic Safety Administration, an estimated 32,850 people died in motor vehicle traffic accidents in 2013. This represented a drop of around 2.1% compared with the 33,561 fatalities that occurred in 2012.