North Korea has released the jailed Canadian pastor on Wednesday (9 August) on "humanitarian grounds" after a top Canadian diplomat led a delegation to discuss Hyeon Soo Lim's case in Pyongyang.
The 62-year-old reverend's release comes amid heightened tensions between the US and North Korea over the Kim Jong-un regime's repeated missile launches and threats to strike the Pacific island of Guam.
Hyeon, who served in one of the largest churches in Canada, was released on "sick bail" by North Korea's Central Court, the Korean Central News Agency (KCNA) reported.
A delegation led by Canada's national security adviser and Prime Minister Justin Trudeau's intelligence adviser, Daniel Jean, is reported to have negotiated with North Korean officials to secure the pastor's release. Jean and his team were in Pyongyang on Tuesday (8 August).
The South Korea-born reverend was detained in the rogue state in December 2015 following his arrest for his alleged involvement in subversive acts against Pyongyang.
Hyeon was freed hours after President Donald Trump warned that the US would counter any threat from the North with "fire and fury", although it is unclear if the pastor's release had any connection to the ongoing standoff between Washington and Pyongyang.
"Strategically, North Korea perhaps hopes to engender some goodwill from Canada as tensions rise," Reuters cited Charles Burton, a former Canadian diplomat in China, as saying. "They hope that Canada presents some moderating influence on the Trump administration.
"[But] I do not think it is directly connected to the tensions the US president has ratcheted up. North Korea is concerned he would die in prison."
Hyeon is expected to return to Canada on Thursday (10 August). But his wife has requested that the reverend should be taken to hospital on arrival, Reuters reported a source who is familiar with the issue as saying.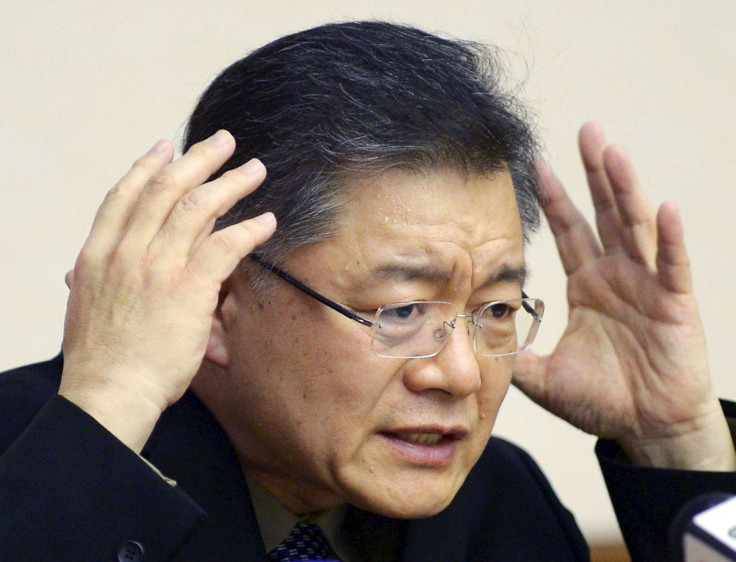 "So far, it has been confirmed that government officials and a doctor are accompanying Reverend Lim," the source who did not want to be named reportedly told the news agency.
Hyeon was charged for allegedly harming the dignity of the North Korean leadership, among others. North Korea also accused Hyeon of trying to overthrow the Kim Jong-un regime using religion. He was eventually sentenced to hard labour for life.
While serving the prison term, the pastor was reported to be in poor health, suffering from high blood pressure and had earlier complained of stomach pain.
Canadian Senator Yonah Martin, who advocated for Hyeon's release, said the reverend was hospitalised during his imprisonment.
"They were sending medication but there was a question as to whether he was actually receiving it in the way he should," he said.
Hyeon's family became very concerned about his well-being as fears loomed that he might suffer the same fate as American student Otto Warmbier, who – like Hyeon – had been detained for his alleged involvement in subversive acts.
The 22-year-old died within a few days after he was released by North Korea in June on "humanitarian grounds", the same reason for which Hyeon has now been freed.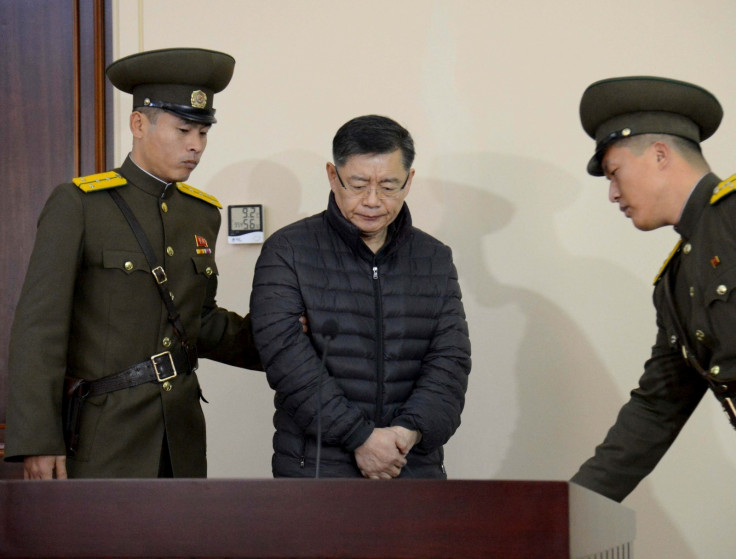 The church, where Hyeon was serving before he was detained, is reported to be celebrating the pastor's release.
"We can't wait to see him," said Charles Baik, an associate pastor at the Light Korean Presbyterian Church in Ontario. "I'll bring my guitar and we'll be ready to praise and have worship, and I'm sure that's the first thing he wants to do when he comes back."