Northern Ireland's police uncovers 'significant terrorist' hide amid rising threat of violence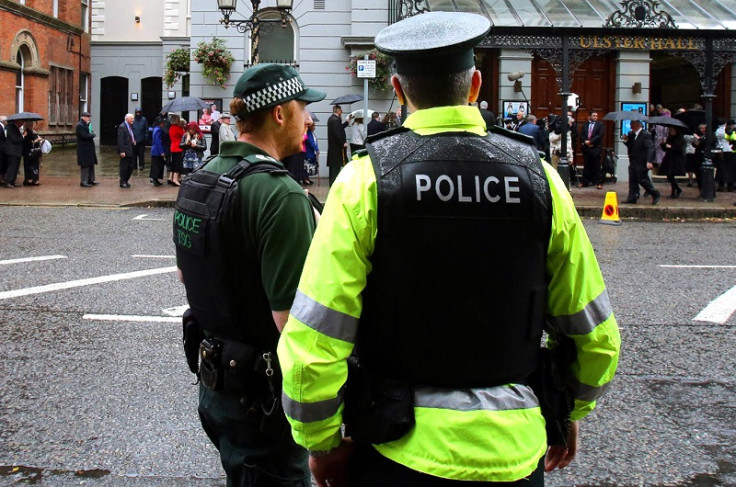 Amid rising tensions following a spate of viable bomb threats, police in Northern Ireland have uncovered a "significant terrorist hide" which was being used to store explosive materials and bombmaking components at a country park in County Antrim. The haul was found in Carnfunnock park, located close to Larne, after a member of the public reported a suspicious object to police, according to the BBC.
Police later confirmed that a number of 'small plastic barrels' including partially constructed devices were found buried in a wooded area. Detective Chief Inspector Gillian Kearney with the Police Service of Northern Ireland (PSNI) said that all the seized material will now undergo forensic examination.
"Until this has been completed, it is too early to link these items to any particular grouping, but we are following a number of lines of enquiry," said Kearney. "I would ask the public to remain vigilant, wherever they are and whatever they are doing.
"If people report suspicious activity to police, we will act on it to keep people safe. We apologise that the park will remain closed for some time while a full clearance operation is carried out, but I hope people will understand the need to put public safety first."
Increased dissident activity
The news comes following the discovery of two separate explosive devices, which were deemed viable, in west Belfast on 5 March. Furthermore, the latest discovery occurred just 24 hours after a prison officer was injured by a dissident republican car bomb that was placed under his vehicle in Belfast.
Assistant Chief Constable Stephen Martin responded by saying the threat to police and civilians from dissident republicans was "severe" in the run-up to the centenary of the Easter Rising.
"An attack is highly possible," he said. "In recent weeks we have been increasing patrols across Northern Ireland and we intend to do that in the coming weeks up to and through Easter. This year is the 100th anniversary of the Easter Rising. That's a very important date, particularly for people from the nationalist/republican community.
"There are people within dissident republican groupings who want to mark the anniversary in an entirely sinister way, who want to kill police officers, prison officers or soldiers."
Meanwhile, in response to the escalation in tension, Northern Ireland's first minister Arlene Foster and deputy first minister Martin McGuinness issued a joint statement condemning the attack.
"Our thoughts and prayers are with this senior prison officer and his family as he is treated for his injuries in hospital," said the statement. "We join all right-thinking people in condemning these cowardly actions. As a prison officer, he is someone who serves and protects our community and we are united in our rejection of this attack."
© Copyright IBTimes 2023. All rights reserved.