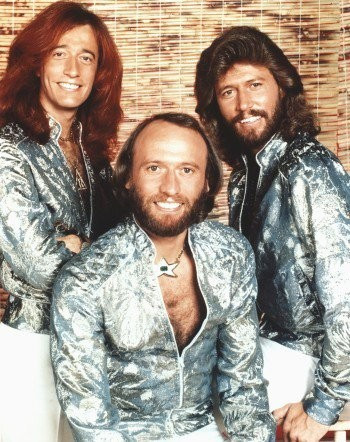 After the death of Robin Gibb - a member of the legendary Bee Gees - the band's album - Number Ones - has jumped 28 spots to sixth in the official UK Albums Charts, as of 23 May.
At the top of the list was guitarist Joe Bonamassa's first UK topper - Driving Towards the Daylight, John Mayer's Born and Raised and the perennial favourite Adele, with 21; incidentally Adele has now spent 70 weeks in the charts.
Rock band Enemy jumped straight in at fourth slot with Streets in the Sky, with Emeli Sande (Our Version of Events) and Tom Jones (Spirit in the Room) sandwiching the Bee Gees in fifth and seventh, respectively. Further down, Paul Buchanan (Mid Air), fun. (Some Nights) and Keane (Strangeland) rounded out the top ten.
In the UK Singles chart update, for 23 May, The Wanted scored a debut number one with Chasing the Sun, followed by fun. with We Are Young (featuring Janelle Monae) and Carly Rae Jepsen with Call Me Maybe. Behind the trio, there was Alex Clare (Too Close) and Rita Ora (R.I.P; featuring Tinie Tempah) rounding out the top five.
According to the Official Charts Web site, fans have shown their respect for the late singer by buying some 16,000 copies, pushing The Bee Gees' Number Ones into fifth spot (as of 27 May). Another album, The Ultimate Bee Gees - makes its first appearance in the Top 200 for more than a year, re-entering at 35.
Meanwhile, the pop singer's family is reportedly planning a memorial at St Paul's Cathedral, organised by his wife Dwina. Gibb was born in England but raised in Australia and started the Bee Gees along with his two brothers - Barry and Maurice. The trio rose to fame in the 1970s, with the soundtrack for the film Saturday Night Fever (1977). The band also delivered disco hits like How Deep Is Your Love, Stayin' Alive and Night Fever.
"This will be the biggest send-off since the death of John Lennon," a close associate of the family was quoted as saying in The Sun, adding, "Robin was so very highly regarded in the industry and this will be reflected in the turnout. Robin boys, Spencer and Robin-John, are also working on ideas for their dad's farewell."