OnePlus 2, which will be officially released via virtual reality (VR) on 27 July has been benchmarked by AnTuTu and scores suggest that the next-gen smartphone is a clear winner over high-end devices such as the HTC One (M9), Xiaomi Mi Note Pro and the LG G Flex 2, in terms of performance.
According to a GizmoChina report, the OnePlus 2 (model number A2001) secured a whopping 63,719 points to best rivals Xiaomi Mi Note Pro (63,424 points), HTC One M9 (57,648 points) and LG G Flex 2 (56,266 points).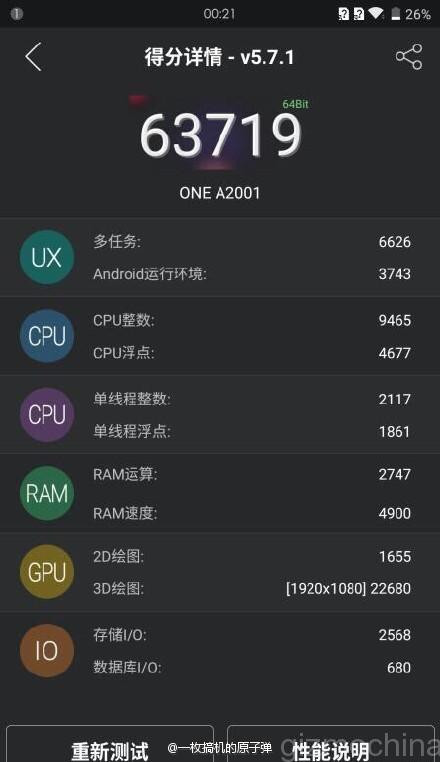 In earlier AnTuTu benchmark tests, the OnePlus 2 scored just 51,000 points. However, the current model, may have scored better as it is reportedly driven by the newer Qualcomm Snapdragon 810 SoC, while rival smartphones HTC One M9, Xiaomi Mi Note Pro and LG G Flex 2 feature the Snapdragon 810 processor.
OnePlus has officially stated that it will address the overheating issue, which is inherent within the Snapdragon 810 SoC, and the latest 2.1 version of the chipset is expected to be incorporated in the next-gen smartphone.
Other known key tech-specs of OnePlus 2
5in display (as hinted recently by OnePlus employees)
OnePlus Oxygen OS based on Android 5.0
16MP rear camera
5MP front camera
4GB RAM
3,300 mAh Li-Ion battery.
The OnePlus 2 is rumoured to be priced below $450 (£289).