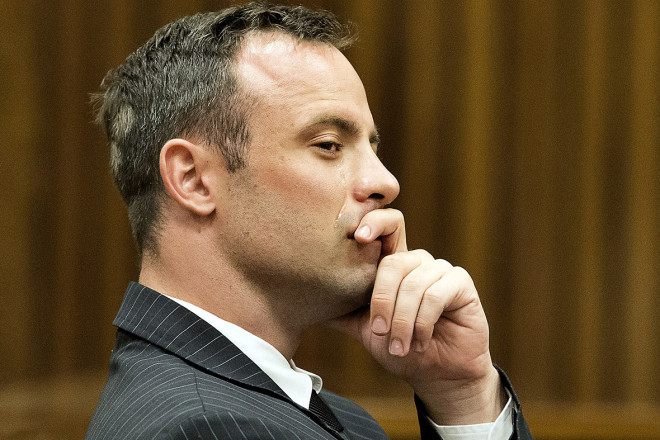 Oscar Pistorius did not apologise for shooting dead Reeva Steenkamp to a social worker assigned to look after him, his murder trial has been told.
But Yvette Van Schalkwyk said the fallen track star was left "very heartbroken" by his girlfriend's violent death on Valentine's Day 2013.
Van Schalkwyk sat with Pistorius in police cells following the shooting and subsequently filed reports about him every week as part of his bail conditions.
The testimony flew in the face of the image portrayed by the prosecution that Pistorius had been acting in court. Similar doubts about the runner's authenticity were by Steenkamp's mother June, who told reporters she "doesn't knowing if he's acting".
Van Schalkwyk told North Gauteng HIgh Court: "He couldn't think what her parents must be going through.
"What I saw from the first time I saw him was a man who was heartbroken. He cried, he was in mourning, he suffered emotionally. He was very sorry for the loss, especially for the parents, what they were going through."
Van Schalkwyk said she had asked to be allowed to give evidence after hearing the "acting" allegations against the defendant.
Pistorius denies premeditated murder and claims he mistook Steenkamp for an intruder inside his luxury home on the outskirts of Pretoria. The prosecution alleges he killed her following an argument.
Pistorius also faces charges of illegally firing a gun in public and of possessing ammunition, both of which he denies.
The trial continues.