The shocking testimony of a 13-year-old girl who was abused by her own father and several other members of a paedophile ring – dubbed the 'Evil 8' – has been heard in an Australian court.
The child's father – who took sole care of her after separating from her mother – pleaded guilty to 61 offences earlier this year, which took place when she was aged 11 to 13. He raped her, forced her to wear bondage gear and advertised her to other men online, who he then watched rape her.
Five others, including a pastor, have admitted their part in her abuse, and one man has been cleared. The eighth man, Alfred John Impicciatore, has pleaded not guilty to raping the girl and told police he believed she was she was 17.
At the opening of his trial on 31 October, the court heard a recorded interview the girl gave to police in 2015 when she was 13. She said her dad had invited Impicciatore, who she described as a "chubby man", to their Perth home in March of that year.
"He took me into the bedroom and had sex with me. He told me to lie down on the bed and he got on top of me. He was doing the same thing for about half an hour," she said, according to WA Today.
The girl told police that her father was in the room throughout the alleged rape. She said: "He was just making sure I was OK... calming me down, making sure they weren't too violent or rough."
Perth District Court heard that the girl's father had initially contacted Impicciatore because he needed help getting rid of another abuser, Pastor David Volmer, who had become threatening.
"He [Volmer] was really demanding, he wanted to get his way otherwise he wouldn't be happy," the girl said about the encounters with the threatening man. If I cried he would get upset, so I'd close my eyes," the girl said.
"My dad wanted to get rid of him... he didn't want to do it alone, my dad wanted someone to back him up so that's why he got the other guy," she added.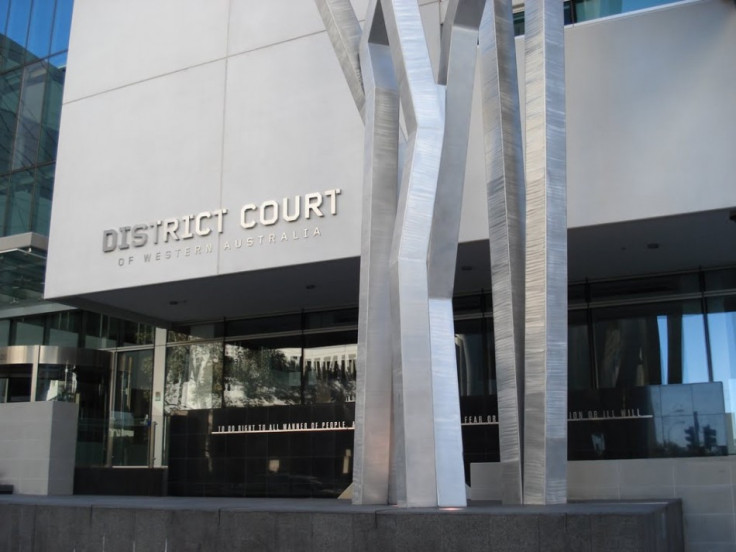 Volmer was previously sentenced to 10-and-a-half years after admitting to raping the girl infront of her father. The father has been jailed for 22-and-a-half years for his part in Volmer's attack on the girl and those of several other men.
The father, who is appealing the length of his sentence, told police after his arrest: "I really want to get out of this scene. I'm going to be honest, it was fun while it lasted but it went way over the line."
Impicciatore told police he met the girl's father through a messenger app called Kik, adding: "When I spoke to him on Kik he was talking about sex and stuff. He said she [his daughter] was 17 to me, that he was having a thing with her."
The trial continues.