A war broke out in 2012, a war that spanned the globe, cost billions of dollars and saw battles lines drawn between the East and West. It was a war that took place in German, UK and US courtrooms among others, but has the potential to affect just about all of us.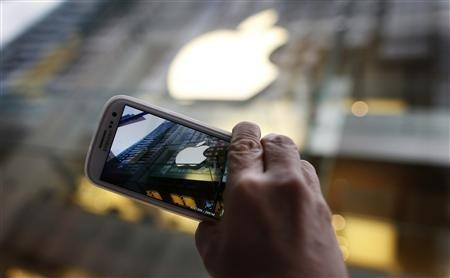 This wasn't a nuclear arms race, it was a patent war, as smartphone and tablet manufacturers from California to Korea saw the need to protect their intellectual property and stop rivals from copying what they believed to be theirs.
Apple was most prolific, engaging in battles with Samsung, HTC, VirnetX and MobileMedia, while Microsoft locked horns with Motorola, and BlackBerry maker Research in Motion fought with Nokia.
Before we look at each patent infringement case in more detail, let us first attempt to explain what a patent is, how it can be protected and how a company can be accused of infringing on what doesn't belong to them.
What is a patent?
A patent is a form of intellectual property consisting of a set of exclusive rights which are granted by a sovereign state to an inventor for a limited time. In return for this protection, the inventor makes public what their invention is.
These inventions must be specific and not obvious - you can't patent a chair, for example, but you could patent a special way for it to recline, if no one else has done so already.
Once patented, the specific way in which a product does something - such as how a list of songs on your iPhone bounces when you get to the end - can only be used by the patent holder, unless another company pays it a license to use the patented technology.
Smartphone patents - such as those we have seen given as evidence in cases this year - are often annotated drawings explaining how a feature will work, and why it is unique and therefore worthy of a patent.
FRAND
In the smartphone industry some patented inventions are required for any phone to work - these are known as essential, and must be licensed out by the inventor with fair, reasonable and non discriminatory (Frand) terms to anyone wishing to use them.
For example, Motorola (acquired by Google in May this year, partly due to the patents in holds) has many essential patents to its name. These are licensed to other phone manufacturers in return for royalties.
Patents can be open to interpretation, and if one company believes a rival has copied its patent without paying royalties for it, then it can attempt to sue for patent infringement.
If successful, the firm found guilty of infringing may be ordered to pay damages and royalties for the use of the patent, or it may be forced to change its product so that it no longer uses the disputed technology - if this is not done, the patent holder can request a ban on the sale of the infringing products.
With that now (hopefully) cleared up, let's look at six of the most disruptive and important patent infringement trials of 2012.
1 - Apple vs Samsung
It lasted the longest, concerned the most amount of products, occurred in the most countries and resulted in the largest fine, and it's not finished yet; the international patent infringement trial of Apple vs Samsung was the most publicised of 2012.
Of all their battles around the world, the court case in California earlier this summer garnered the most media attention. Both sides took their seats in front of US District Judge Lucy Koh on 20 July, a year after Apple first filed a claim of patent infringement against Samsung the previous April.
Samsung soon countered Apple's claims of infringement, so they are essentially both plaintiffs and both defendants. Signs outside the courtroom read "Apple vs Samsung / Samsung vs Apple".
Apple accused Samsung of "slavishly copying" the way the iPhone looks and acts and of infringing on both software and hardware patents; meanwhile, Samsung accused Apple of copying patents relating to how mobile phones operate more generally.
The iPhone maker requested damages of $2.5bn (£1.5bn) - plus more if Samsung was found to have wilfully infringed its patents - and Apple also wanted offending Samsung products banned from sale in the US, these included a range of Galaxy smartphones and tablets.
Apple accused Samsung of infringing on seven of its patents, covering touchscreen interactions, pinch-to-zoom, lists bouncing when you get to the end, and patents covering the general appearance of the iPhone and iPad.
Samsung claimed Apple had copied five of its patents covering 3G networking, MP3 playback, and a method for remembering a user's place in a gallery of images.
After hearing from a total of 40 witnesses over more than a month, the jury concluded that Samsung had copied Apple's patents with many of its products, and would have to pay $1.05bn (£648m) in damages; furthermore, it was ruled that Samsung had copied Apple's patents on purpose.
On the other hand, the jury ruled that Apple had not infringed on any of Samsung's patents, and the only ruling in Samsung's favour was that it had not copied the iPad with its tablets.
Following a false report that Samsung paid Apple with 20 billion nickles delivered by 30 trucks to Apple HQ, the South Korean phone maker retaliated and requested a retrial, citing during misconduct.
The two met in court again in early December, with Samsung convinced that a jury foreman acted with "deliberate dishonesty", and on 17 December Judge Lucy Koh ruled against Apple's motion to have Samsung's infringing products permanently removed from sale, a move that patent expert Florian Mueller described as "unprecedented", given half a dozen infringements were found by the jury, along with wilfull infringement.
Apple is expected to appeal the decision, and Judge Koh also denied Samsung's motion to have the $1bn fine reduced or over-turned.
With both sides expected to appeal once again, it seems unlikely that the two companies will come to an agreement before 2013.
On this side of the Atlantic however there was some closure, with Apple forced to apologise to Samsung in print and on its website, accepting Samsung did not copy the iPad.
2 - Google vs Oracle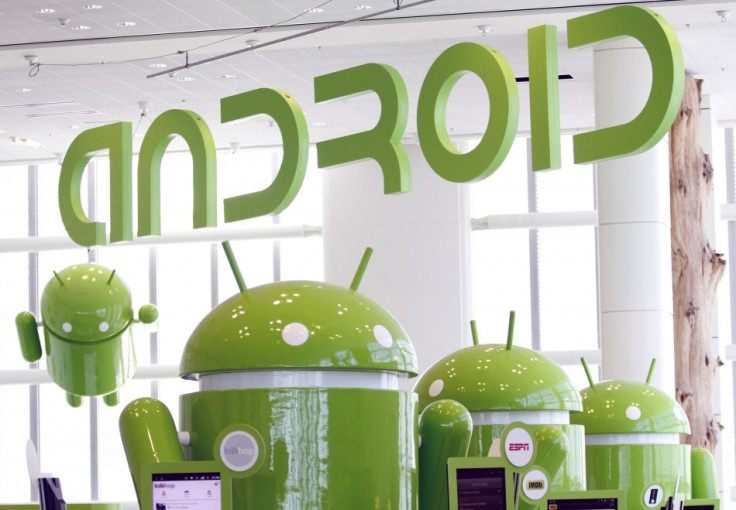 In May of this year a California court sided with Google, saving it from paying up to $1bn in damages to Oracle, owner of the Java programming language which it claims Google has infringed upon.
Oracle, a database company, acquired the rights to Java when it bought Sun Microsystems for $7.3bn (£4.6bn) in January 2010, and spent just over a month in spring 2012 trying to convince a judge and jury that Google had wilfully used Java technology in its Android mobile operating system without paying a license for it.
The first phone running on Android software didn't go on sale until October 2008, about 15 months before Oracle bought Sun Microsystems and stepped up the attempts to make Google pay up for the Java technology.
Oracle lawyers told the jury that Google had violated copyright and patent law when it started developing Android with no regard for obtaining a license from Sun Microsystem, and continued to operate without paying royalties after Java was bought by Oracle.
But the ruling did not go Oracle's way. Instead, the company's bid for damages from Google has been put on hold indefinitely as the jury sided with the search giant's defence that its use of Java is protected by copyright law's fair use exception.
Oracle said after the jury delivered its verdict: "Oracle presented overwhelming evidence at trial that Google knew it would fragment and damage Java. We plan to continue to defend and uphold Java's core 'write once run anywhere' principle and ensure it is protected for the nine million Java developers and the community that depend on Java compatibility."
Patent expert Florian Mueller raised concerns over the complexity of such cases and whether most jurors fully understand the laws.
"A jury trial on patent infringement is a lottery since anyone who really would have the knowledge that is needed to understand the issue typically gets excluded, Also, different juries have different tendencies. Google was very lucky with this jury."
3 - Motorola vs Microsoft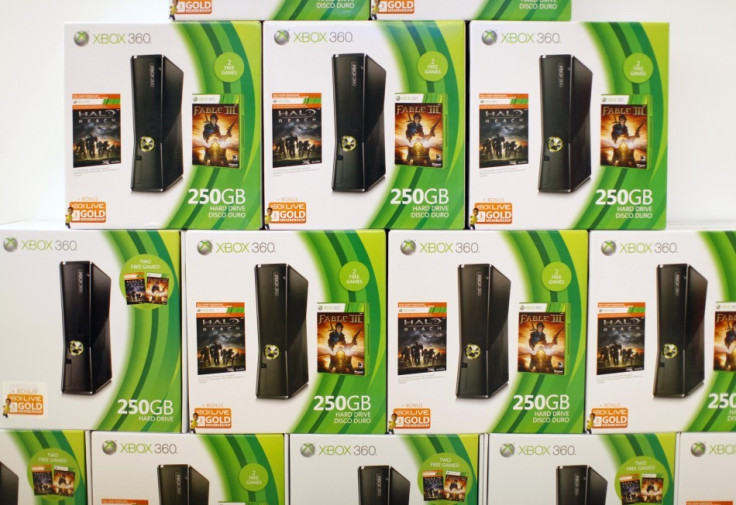 Patent infringement cases and their rulings can easily be misunderstood and incorrectly reported due to the number of options still available to the guilty party after the ruling has been made.
For example, in May the case of Microsoft and Motorola saw a German judge rule that Microsoft's Windows 7 operating system and Xbox games console had infringed on Motorola's patents relating to the popular H.264 video format, and that the products would be banned from sale.
This sounded like Windows 7 and the Xbox would be removed from sale in Germany, but a couple of weeks earlier Microsoft won a temporary restraining order against Motorola in US court, preventing any sales ban from going ahead.
Two months later, the decision on whether the Xbox infringes Motorola's patents was postponed until 2013, with a US judge saying it "will likely take months" to come to a verdict.
4 - MobileMedia vs Apple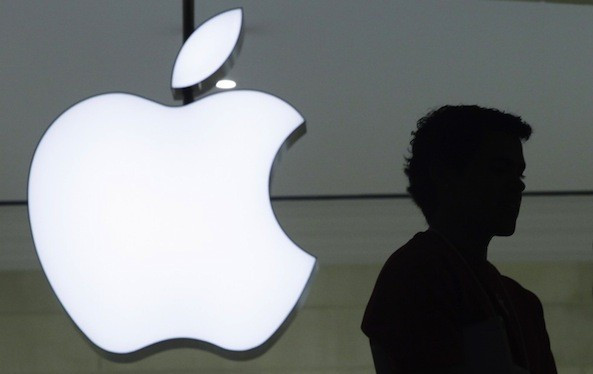 In mid-December a US jury ruled that the iPhone infringes on three patents held by MobileMedia, a two-year-old company owned by Nokia, Sony and patent license firm MPEG-LA.
The patents in question relate to the iPhone's camera, call handling and call rejection, and jurors took just four hours to reach a verdict, although MobileMedia had originally challenged Apple on 17 of its patents.
Founded in 2010, MobileMedia holds more than 300 patents relating to a wide range of consumer electronics features, and previously announced that it would license patents related to "smartphones, mobile phones, and other portable devices including personal computers, laptops, notebooks, personal media players, ebook readers, cameras and handheld game consoles."
MobileMedia will no doubt be seeking a licensing deal from Apple, where the iPhone maker will pay it a set fee for every product it sells using technology covered by the three disputed patents.
5 - Research in Motion vs Nokia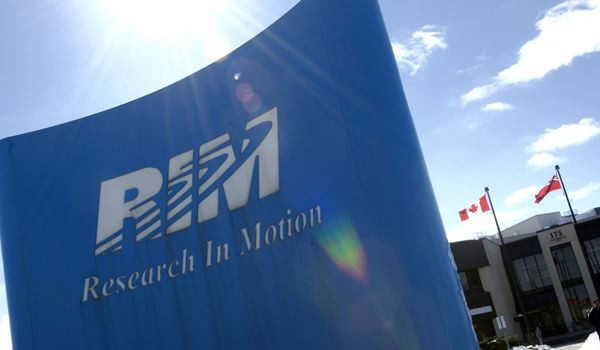 In November, BlackBerry-maker Research in Motion lost a patent dispute with Finnish rival Nokia, leading to a potential sales ban of BlackBerry phones if the companies cannot agree on a royalty deal.
A Swedish arbitrator ruled that "RIM was in breach of contract and is not entitled to manufacture or sell WLAN [wireless local access network, or Wi-Fi] products without first agreeing royalties with Nokia."
This case is not an issue with copying design, but of using essential patents (essential, because smartphones such as BlackBerrys are almost useless without Wi-Fi) without paying royalties to the patent holder, in this case Nokia.
RIM is now liable to pay damages and royalties to Nokia for its use of WLAN technology in its phones, and while the ruling could result in sales bans of BlackBerry products, Nokia will have to fight a number of legal battles for the arbitration panel's ruling to be recognised in countries other than Sweden.
As Nokia generates around £400m of revenue from patent royalties each year, banning the sale of BlackBerry phones would not be in its interest. Instead, a reliable stream of royalty payments would be preferred.
6 - VirnetX vs Apple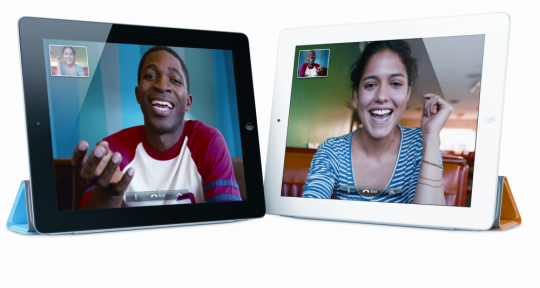 While Samsung goes back to read up on intellectual property laws before possibly facing Apple for a second time, the virtually unheard of Nevada-based firm VirnetX extracted £230m in damages from the iPhone maker.
In November, Apple was found to have infringed on four patents belonging to the online communications company, relating to the use of a domain name service to "set up virtual private networks through which a website owner can interact with customers in a secure way," or an employee can work remotely and get access to a company's network.
Essentially, the US court found that Apple's FaceTime application for the iPhone, iPod touch, iPad and Mac computers infringed on VirnetX's patents, resulting in a fine for not paying suitable royalties.
VirnetX is no stranger to receiving large payouts, having been paid $200m by Microsoft in 2010 to settle a patent infringement lawsuit and pay outstanding royalties.
Cases put forward by VirnetX against Cisco, Avaya and Siemens over the same patents it accused Apple of infringing will be heard next year.
Just two days after the £230m ruling in its favour, VirnetX filed a second complaint, this time accusing the newly released iPhone 5 and iPad mini of also infringing on the four FaceTime patents.
An end in sight?
As 2012 draws to a close we still have Apple vs Samsung: Part Two to deal with, which could result in anything from settlement to a retrial, and Microsoft vs Motorola is expected to rumble on until at least March.
With companies like Nokia earning hundreds of millions of pounds each year from patent royalties, it seems doubtful that the patent lawsuit culture which grew so rapidly in 2012 will go away any time soon.
Through 2013 we may well see tighter laws in countries like Germany, where sales injunctions are easy to get, but as competition in the smartphone and tablet markets heats up, the manufacturers will be more determined than ever to protect the features that make their products successful, while smaller players will remain just as keen to try and thwart them.