Peter Andre has flown his cancer-stricken brother to the UK so he can be at his side as he continues his fight with the disease.
The Mysterious Girl singer has moved his older sibling Andrew from Australia for specialist treatment and has given him a handy base in his Surrey home.
The 39-year-old reality star, who was hit hard when his brother was diagnosed with liver cancer, is said to have hired a builder to expand his home so Andrew and his wife have their own space while he undergoes chemotherapy at the Royal Marsden Hospital in southwest London.
Shortly after Andrew's arrival, Andre posted a picture of the tight-knit family rallying around their brother on Twitter.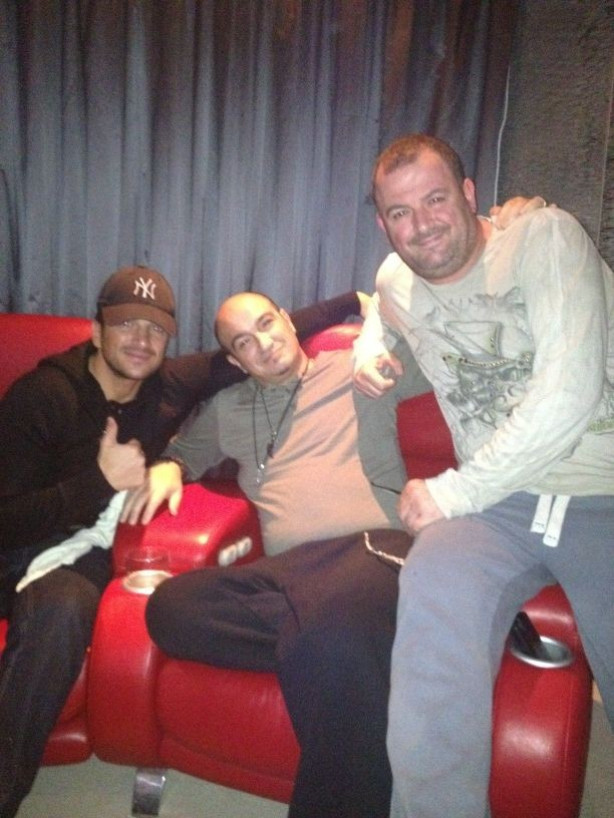 Within minutes fans flooded to the social networking site to offer their support and well wishes.
After thanking fans for their support and promising to pass on their messages to Andrew an emotional Andre tweeted: "Sorry, I'm a bit of an emotional wreck. Can't help it . Jeeeeeez."
During Wednesday's episode of the reality series My Life, he opened up about his family's battle to cope with Andrew's condition as well as his reaction to the initial diagnosis.
He said: "I was horrified, so shocked, and I broke down. The tears were just rolling down my face and I've cried every day since."