Pippa Middleton Split: Pippa Advised to 'Keep a Low Profile' Following Break Up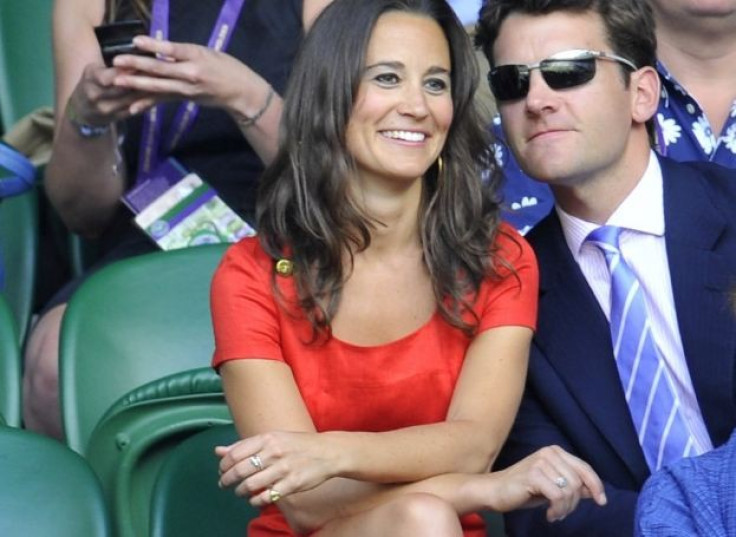 Pippa Middleton is taking a break from the spotlight following her split from long-term boyfriend Alex Loudon and has pulled out of an upcoming City society event.
The Duchess of Cambridge's younger sister was confirmed to attend the Square Mile Masked Ball at the Royal Courts of Justice on Nov. 25.
But event organisers have been told it is unlikely that she will attend.
The 28-year-old is no longer attending the high-profile event in London because she has been advised to stay under the radar, according to a report in HELLO! magazine.
Pippa has apparently turned to her older sister Kate for moral support.
Loudon reportedly dumped Pippa last week after a series of heated rows and because he could no longer cope with the "circus" that follows Pippa everywhere she goes.
It is said Loudon has hated the high-profile status and continuous media attention surrounding Pippa, which she appears to now enjoy.
It has also been reported that Pippa was dumped by partner Loudon because she wasn't considered "wife material" by his family.
Pippa's status as an international sex symbol after walking up the aisle behind the Duchess of Cambridge in a figure-hugging white bridesmaid's dress is also thought to have created tension between the pair.
Friends of Pippa's have claimed that Clarence House has ordered her to "keep a low profile" following the split.
A Clarence House spokesperson refused to comment on the issue.
Must Read: Why Pippa Middleton Split With Alex Loudon? (PHOTOS)
© Copyright IBTimes 2023. All rights reserved.