One man was arrested in connection to the death of North Korean leader's step brother Kim Jong-nam, who was allegedly poisoned by female assassins on 14 February as he was waiting for a flight in Malaysia.
The Malaysian police announced on Thursday (16 February) the arrest of the man, a Malaysian citizen, following from that of two women who were identified using surveillance footage from Kuala Lumpur International Airport. One of them was wearing a white sweater with the letters "LOL" emblazed on it.
The first suspect was arrested on 15 February and authorities found her in possession of a Vietnamese passport under the name Doan Thi Huong. The Vietnamese authorities are in touch with Malaysia but have not yet confirmed that the woman is a citizen, the Associated Press reported.
The second suspect, arrested early on Thursday morning, holds an Indonesian passport. The Indonesian embassy in Malaysia has requested consular access to the woman, who was identified as 25-year-old Siti Aishah from Serang in Banten, a province bordering the Indonesian capital of Jakarta. The man arrested on Thursday is believed to be her boyfriend.
Speculation mounts over the role of the North Korean regime led by Kim Jong-un in the assassination of his estranged sibling. Pyongyang has demanded the body to be returned, objecting to the autopsy carried out by local authorities to establish the cause of the death, whose results are expected to be released later on Thursday. The Malaysian Deputy Prime Minister Ahmad Zahid Hamidi told reporters on Thursday they will subscribe to Pyongyang's request, although there are "procedures to be followed".
Kim Jong-nam was the eldest son of the late Kim Jong-il, who ruled the Democratic People's Republic of Korea from 1994 to 2011. Largely unaware of the assassination, the people of North Korea celebrate on 16 February the birth of their late leader, and this year is no exception to that tradition. The celebrations involved dancing, special treats for children, and reverential bows and bouquets of flowers laid in front of Kim Jong-il statues.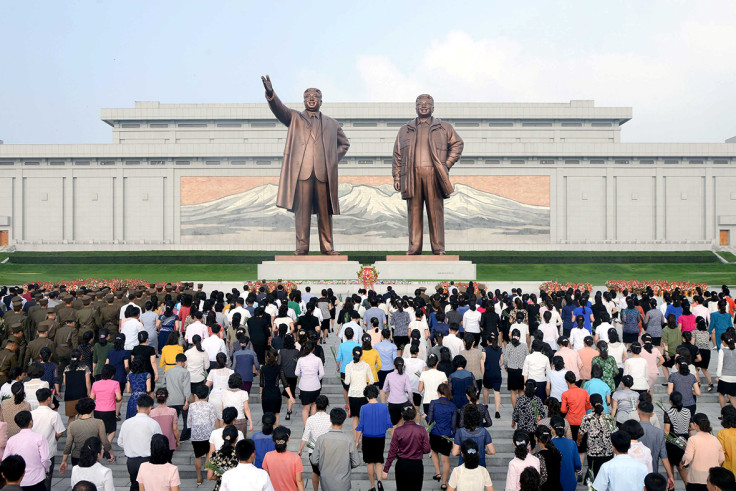 The Associated Press reported that there has been no coverage of the assassination in North Korea's tightly-controlled state-run media, and that most people in the country were barely aware of Kim Jong-nam's existence, after he spent most of the past decade in exile, spending most of his time on the island of Macau.
According to South Korea's spy agency, the National Intelligence Service, North Korea had been trying for five years to kill Kim Jong-nam, the latest in a series of executions allegedly perpetrated by Kim Jong-un's regime to purge a number of high-level government officials.
A source with ties to top officials in Pyongyang and Beijing denied the allegations. "Kim Jong-nam has nothing to do with (North) Korea," the source told Reuters. "There is no reason for (North) Korea to kill him."