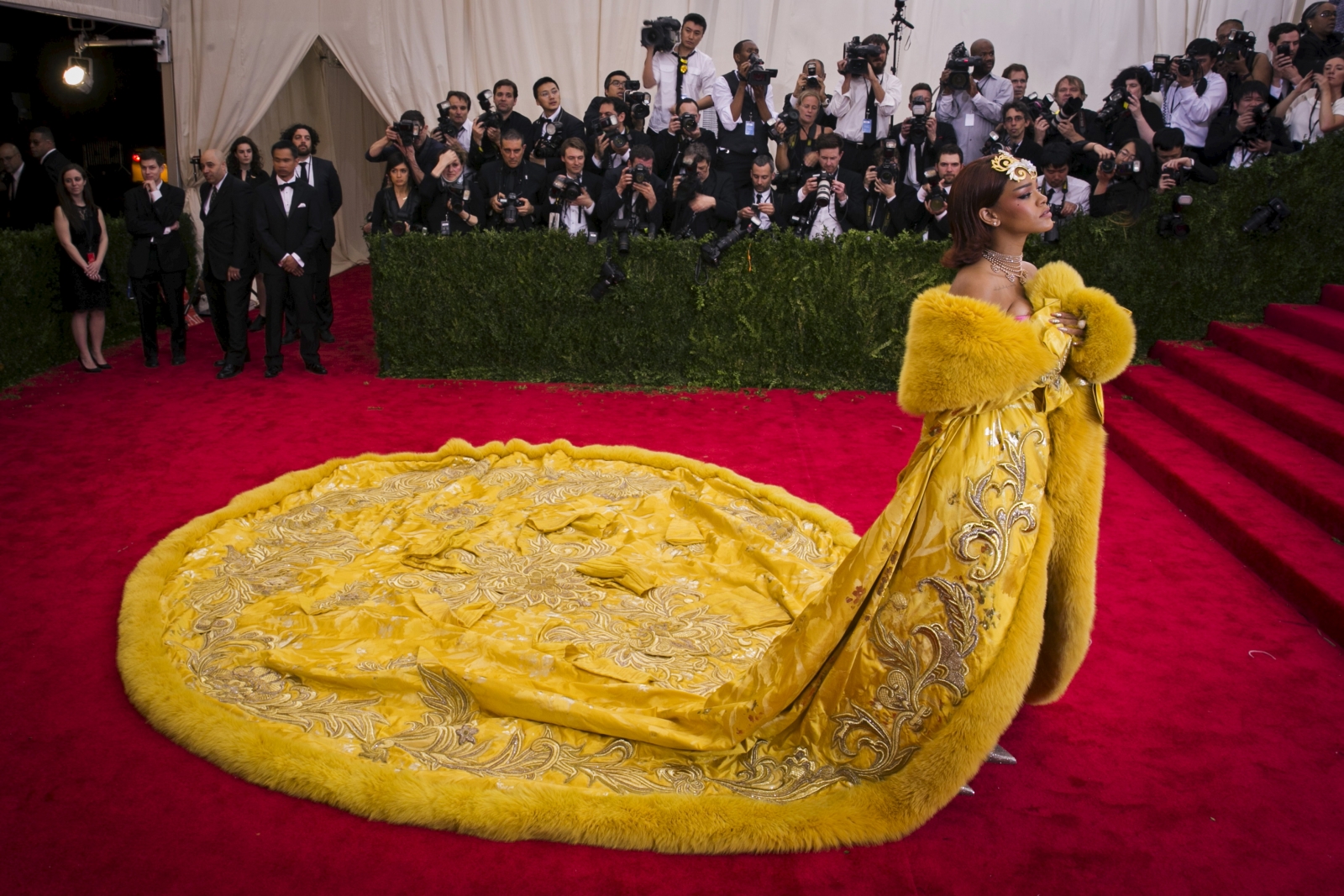 Rihanna turned heads when she arrived at the 2015 Met Gala in a stunning canary robe, which featured a train so long that she required the help of three wranglers to carry it when she walked.
According to the pop superstar the extravagant outfit, which was created by Chinese designer Guo Pei, took two years to make. So it wasn't surprising that she made sure it commanded premium attention at Anna Wintour's annual event by being one of the very last to arrive.
One person that did not appreciate the labour of love was Pornhub queen Mia Khalifa, who couldn't resist making dig at the Barbadian beauty.
Taking to twitter, the Lebanese-born adult star launched a scathing attack against the Diamonds hitmaker by likening her outfit to a popular breakfast.
Sharing a snap of the 27-year-old's red carpet look, Khalifa tweeted: "Rihanna want to be an omelette so bad."
But it wasn't only Khalifa that wasn't a fan of Rihanna's outfit which also featured with floral swirls of gold and came complete with a gold headpiece. Social media was ablaze with hilarious memes including one in which someone had superimposed pizza toppings onto the train.
This is not the first time that Khalifa, who provoked outrage within the Middle East after making her porn debut in October 2014, has turned fashion critic.
In February, the 22-year-old poked fun at the voluminous white gown by Paris-based designer Azzedine Alaia and red gloves that Lady Gaga donned for the 2015 Oscars.
"When the #Oscars are at 8 but your mama said to have the dishes done by 8:30," she captioned a snap of the star.
Considering that Khalifa previously accused RiRi's ex Drake of making "cringeworthy" advances, she may have earned a permanent place in the singer's bad books.