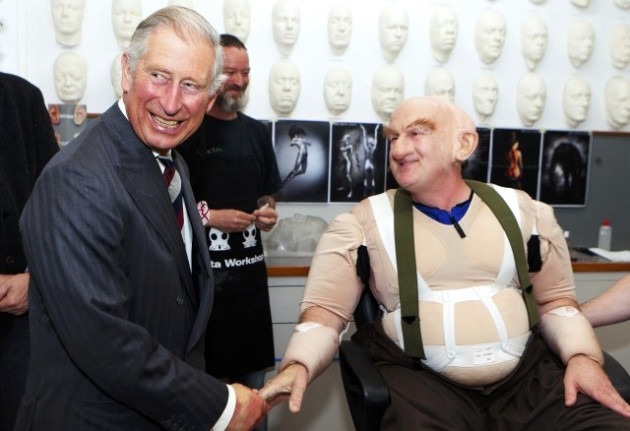 Prince Charles, accompanied by the Duchess of Cornwall, is presently in New Zealand, on behalf of the Queen, has just turned 64 and will celebrate his birthday in Wellington.
The Prince of Wales observed his birthday in the New Zealand capital and attended his party with 64 New Zealanders, all of whom have the same birthday as the Prince - 14 November. Incidentally, New Zealand's Governor General, Sir Jerry Mateparae, and Bronagh Key, the wife of New Zealand Prime Minister John Key, also share The Prince of Wales's birthday.
"The Governor General sought applications from 64 New Zealanders born on the same day as His Royal Highness to come and celebrate his 64th birthday with him. Within only a few days more than 1500 applications had been received, leaving Government House with quite a headache and The Prince beginning to wonder if there would be any birthday cake left for him!" Clive Alderton, private secretary to The Prince of Wales and The Duchess of Cornwall, said.
Another highlight of Prince Charles' 64th birthday was his meeting with the director of the Academy Award-winning Lord of the Rings trilogy and the forthcoming film The Hobbit: An Unexpected Journey, Sir Peter Jackson, at his Weta Workshop where the special effects for his films are created.
Prince Charles also met actor Peter Hambleton, who was dressed as Gloin the dwarf, from The Hobbit. The Prince of Wales seemed amused and enjoyed his time at the workshop as he came across various extraordinarily lifelike prosthetics, including the feet and hands of the Baggins clan. Charles was also shown a special preview of The Hobbit, which will premiere later this month in Wellington.
The Prince of Wales will conclude his tour of New Zealand, the last leg of his visit as part of the Queen's Diamond Jubilee celebrations, on 16 November at Christchurch. Prince Charles and the Duchess of Cornwall also visited Papua New Guinea and Australia as part of the jubilee tour. The Prince of Wales was present at Independence celebrations in Papua New Guinea in 1975 and later visited in 1984. He last visited Australia and New Zealand in 2005.