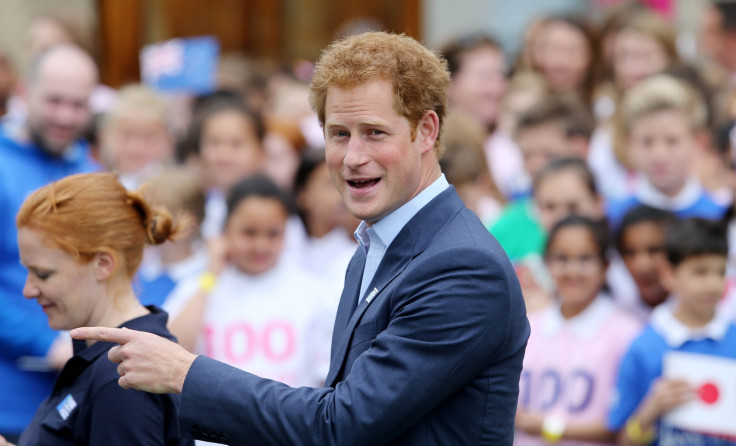 Prince Harry has apparently reunited with his former girlfriend Cressida Bonas. The 30-year-old royal and the 25-year-old daughter of 1960s model Lady Mary Gaye Curzon and Old Harrovian businessman Jeffrey Bonas, have rekindled their relationship.
"Cressida and Harry still talk. And it seems she can't quite get him out of her system. She, like Chelsy [Davy, Harry's ex], didn't like all the attention and protocol that came with being Harry's girlfriend but she misses him and her family love him," a source told Grazia magazine, according to Independent.
Meanwhile, there were reports that Kate Middleton's brother-in-law and former girlfriend Chelsy Davy met up recently when Prince Harry was in southern Africa working on conservation projects, and got close with each other. "It all happened in Africa. Harry had some downtime in the last week and asked some friends to come out to see him - and they included Chelsy," another insider said.
"Harry had this small, basic camp built deep in the African bush and some of his friends flew in by helicopter to see him. It was really secluded. Suffice to say it was very romantic and sparks flew. Harry has always held a torch for Chelsy and they still have incredible chemistry. They just can't seem to resist each other and they are both single for the first time," the source continued.
Previously, during an interview with Sky News' royal correspondent Rhiannon Mills, Prince Harry, who has been voted among the world's most eligible bachelors, spoke of his desire to have children.
"There comes times when you think now is the time to settle down, or now is not, whatever way it is but I don't think you can force these things, it will happen when it's going to happen," he said.
"Of course I would love to have kids right now but there's a process that one has to go through and tours like this are great fun, hopefully I'm doing all right by myself, it would be great to have someone else next to me to share the pressure, but you know, time will come and whatever happens, happens," Prince Harry added.