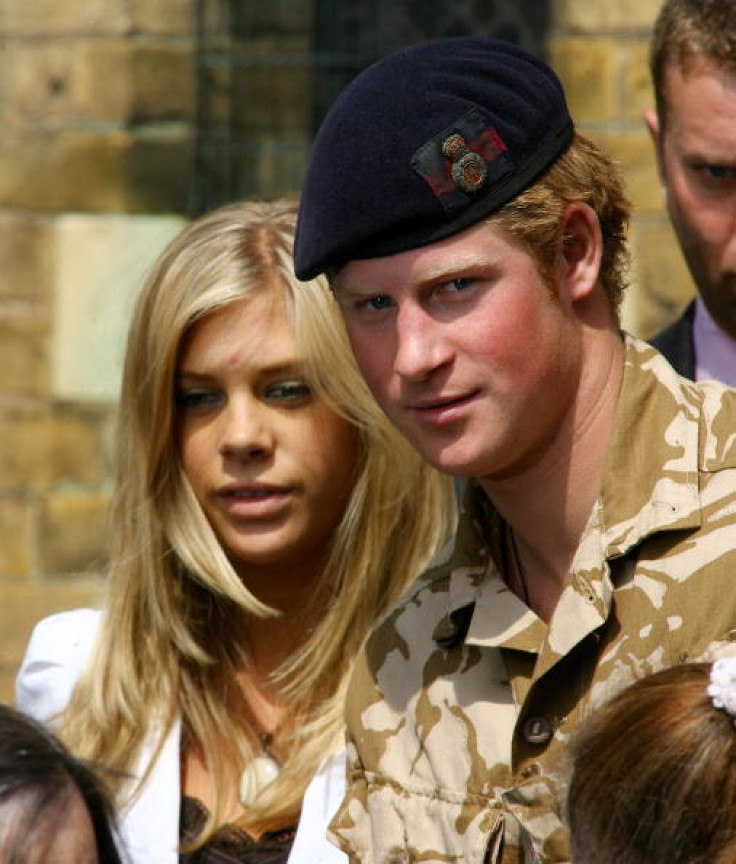 Prince Harry is still in love with his former girlfriend Chelsy Davy. The 30-year-old royal is hoping to reconcile with the 29-year-old Zimbabwean, who parted ways from her boyfriend Charles Goode in January.
"Harry still holds a candle for her. Chelsy has his heart," a source told The Sun. "They saw each other recently. There's still very much something between them, but Chelsy won't commit yet because she doesn't want to lead a life in the spotlight. Harry's very sensitive to that," the source added.
Kate Middleton's brother-in-law and Davy dated off and on for seven years. However the couple called time on their relationship in 2011. The two are believed to have met up recently when Prince Harry was in southern Africa working on conservation projects.
"It's no coincidence that Harry decided to spend more time in Africa later this year," the insider added. "He has never fallen out of love with Chelsy. She's not like other girls; she's strong, independent and a rule-breaker. She does everything on her own terms."
Prince Harry, who is fourth in line to the throne, had previously dated Cressida Bonas, the 25-year-old daughter of 1960s model Lady Mary Gaye Curzon and Old Harrovian businessman Jeffrey Bonas. Later, he briefly dated Jenson Button's former girlfriend Florence Brudenell-Bruce. During an interview with Sky News' royal correspondent Rhiannon Mills, Prince Harry, who has been voted among the world's most eligible bachelors, spoke of his desire to have children.
"There comes times when you think now is the time to settle down, or now is not, whatever way it is but I don't think you can force these things, it will happen when it's going to happen," he said.
"Of course I would love to have kids right now but there's a process that one has to go through and tours like this are great fun, hopefully I'm doing all right by myself, it would be great to have someone else next to me to share the pressure, but you know, time will come and whatever happens, happens," Harry added.